Nokia Lumia 1020 hands-on with camera grip and wireless charging case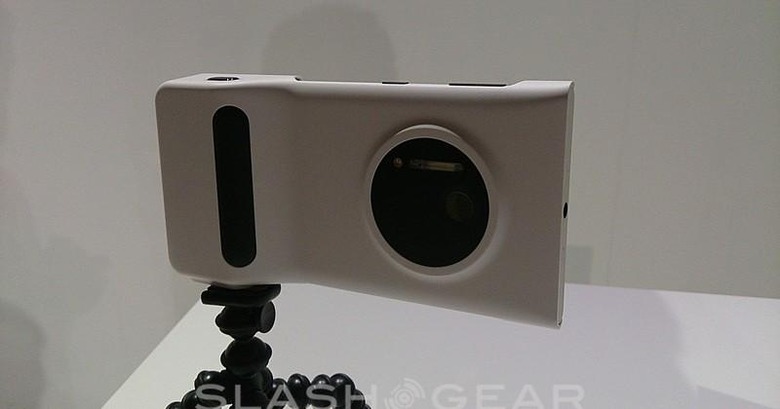 The Nokia Lumia 1020 has arrived, and with it comes a set of accessories that, in one case, is a big boost for the machine for battery life and grip. The other case is indeed a case as well, a wireless charging case that works the same as the wireless charging case for the Nokia Lumia 925, with contact points that make the machine able to charge with QI wireless charging devices galore.
The charging case is made of the same plastic as the rest of the Lumia 1020 and comes in black, white, and yellow to match the phone perfectly. These cases add minimal bulk to the device itself, and appear rather fashionable when mixed. We recommend pairing the black with the yellow and the yellow with the black, as it were.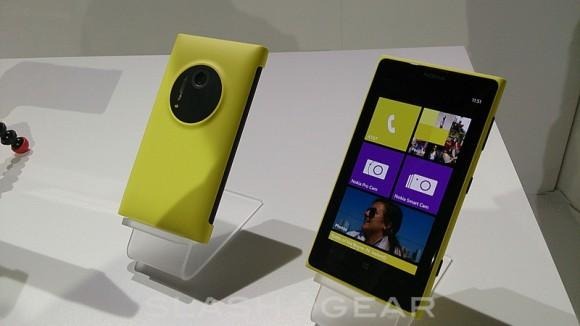 You'll find the camera grip case to be a bit more engaging, of course. This case makes the machine a bit more bulky, but with good intent. Here you've got an added measure of plastic on the right so that your human hand is able to fit around and hold the Lumia 1020 like a normal point-and-shoot camera. This space isn't wasted on just that grip, of course, also adding an extra 1030mAh of battery space to the machine, plugging in through the 1020's microUSB port.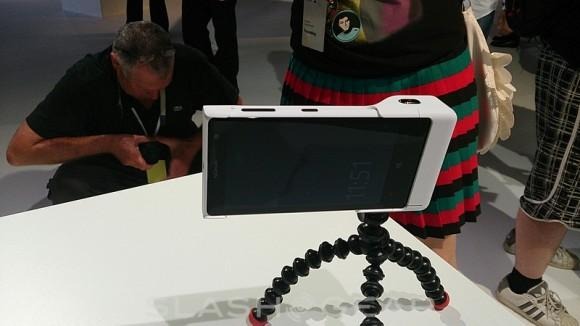 This accessory only appears to be popping up in white in the wild, thus far, but you can expect more than one color in the near future (black and yellow at least, of course). It's also apparent that this accessory fits the 1020 specifically, but we wouldn't be entirely surprised if it also clipped on well with previous similarly-sized smartphones such as the 920, 925, and 928. We shall see!