Nokia Lumia 1020 gets Imaging SDK for third-party PureView capabilities

Nokia has just announced the new Lumia 1020, which sports a 41-megapixel camera on the back with plenty of bells and whistles. Now, developers will be able to take advantage of the PureView technology in their own apps, thanks to the launch of a new Developers SDK from Nokia that app developers can grab starting today.
The new SDK will give developers the ability to manipulate different camera settings in their apps, and it will provide "key image editing features" of the Nokia Lumia 1020 to developers. Several new apps are coming to the Nokia Lumia 1020 and Windows Phone 8, such as Vyclone, Yelp, Flipboard, Hipstamatic, and CNN.
Nokia ended up doing a short demonstration of the Hipstamatic app on stage, which includes PureView technology thanks to the new SDK from Nokia. The app has the 1020's hi-resoltuion zoom feature built in, as well as the quality control indicators that help the user take a better photo.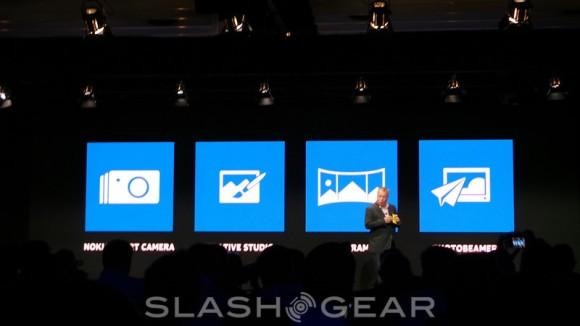 The app also has hundreds of combinations of different filters and lenses that you can choose from, and you can also go into the app and click on the photos in order to share to different social media services like Facebook, Instagram, and Twitter. Developers can actually download and begin using the new SDK today from Nokia's Developer portal. The SDK is currently in beta, so play at your own risk.