Nokia EOS Windows Phone tipped with "proper" PureView

Nokia is readying the first Windows Phone to be truly worthy of PureView branding, currently codenamed EOS, new whispers suggest, with the 2013 handset expected to drop on AT&T later in the year. The Nokia EOS – the project name of which may well be a nod to Canon's DSLR range – will pack a "similar sensor" to that of the 41-megapixel Nokia 808 PureView, according to The Verge's sources, as well as a new industrial design.
While Nokia has so-far used polycarbonate plastic in a variety of bright hues for its Windows Phones, the EOS will supposedly have an aluminum chassis. That won't be the only aesthetic tweak; rather than the curved edges of the current Lumia line-up, the EOS will supposedly have "squared edges" as Nokia refreshes its design language.
Exactly what's meant by a "similar sensor" to that of the 808 PureView is unclear at this stage. Nokia's first PureView handset introduced an incredibly pixel-dense CMOS, though the chip was still oversized in comparison to the usual smartphone camera fare. That made the 808 a hefty handset, though allowed Nokia to do clever software tricks combining data from clusters of nearby pixels to create 5-megapixel-equivalent shots with considerably more detail than what might normally be produced from a phone.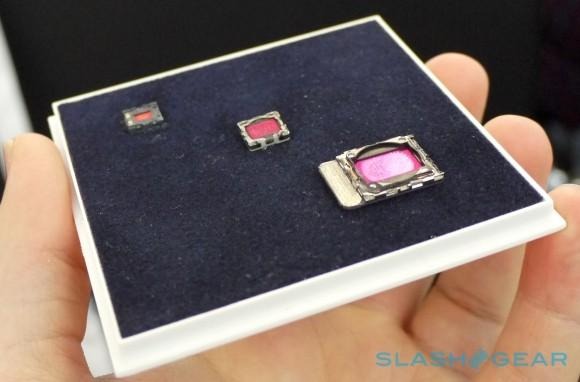 One possibility is that Nokia could be more conservative in its oversampling, combining data from fewer clustered pixels and thus allowing for a smaller sensor overall. That would maintain the ethos of PureView technology, without contributing too heavily to bulk. Alternatively, Nokia could have developed a smaller version of its 41-megapixel sensor, which would help reduce the bulk of the EOS.
The Nokia EOS won't be the first Windows Phone to bear the PureView branding – that would be the Lumia 920, which we reviewed last year – but it would arguably be the first to properly stick to how PureView was originally billed. The Lumia 920 used a relatively standard camera sensor, but mounted it in a special "elastic" framework which helped reduce camera-shake and allowed for longer exposures without blur.
Also rumored to be in Nokia's pipeline for 2013 is the "Catwalk," a Lumia 920 replacement that would also have an aluminum chassis. That new material will supposedly allow for a smaller, lighter device, addressing criticisms that the 920 was too heavy in comparison to rival devices.
Finally, there's also believed to be a Windows RT tablet in Nokia's future, with the speculated slate supposedly coming with a Surface-style keyboard cover. The 10-inch tablet could be revealed as soon as February, insiders claim, potentially at Mobile World Congress in Barcelona.