Nokia Windows RT tablet to feature keyboard cover with its own battery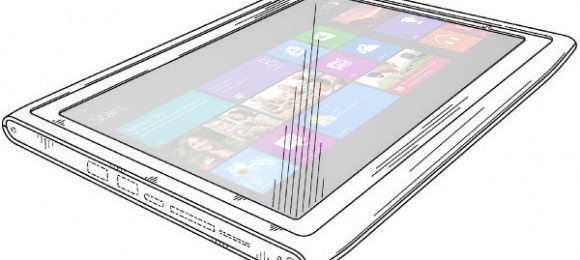 We mentioned a few days ago that rumors continue to swirl that Nokia was hard at work on its own Surface RT tablet competitor. We still don't know a lot about the rumored Nokia Windows RT tablet. Rumors still insist that the tablet will debut in early 2013.
A few more details have surfaced that claim the tablet will have its own HDMI and USB ports and will be fitted with a 10.1-inch screen. The tablet is also said to support mobile broadband connectivity on the AT&T network. One of the more interesting rumors is that Nokia has reportedly focused significant energy on a battery-equipped keyboard cover for the tablet.
If you're familiar with the Surface RT tablet, you know the keyboard cover packing an extra battery is one of the bigger features of that Windows RT tablet. Nokia's keyboard cover is said to envelop the tablet like a book. The cover is said to click in the place providing a keyboard and a kickstand to prop the screen of the tablet up.
The keyboard accessory's internal battery is claimed to be able to power the tablet after its internal charge runs down. Rumors insist that the tablet itself will have a battery with 10 hours of usable runtime and a quick charge capability. The keyboard cover accessory is also said to have a pair of USB ports for additional connectivity. With CES 2013 only days away, perhaps we'll hear more about this tablet at the show.
[via The Verge]