Nokia buy Smarterphone already looks better than Symbian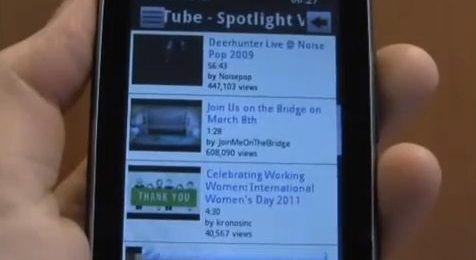 All Nokia will say of its Smarterphone acquisition is that it's all part of the company's Next Billion plan, but videos of the smartphone-features-at-dumbphone-prices platform suggest the OS could well outshine S40 and Symbian. Clips of Smarterphone's wares running on the Kyocera C4700 show Facebook contacts integration, multimedia playback and web browsing, all running at impressively smooth speed on the super-budget device.
Smarterphone's platform was updated to v3.2 back in October, with features including multi-SIM support, Facebook chat, comments and video upload, a streamlined Twitter experience and the ability to upload footage to YouTube. In fact in many ways the OS exceeds some of what we've seen on the recent S40 phones from Nokia, like the Asha 303, 300 and 200.
Whether or not Nokia really is planning to sell its smartphone division off to Microsoft, there's no doubting the importance the company is placing on developing nations and their increasing hunger for mobile devices. Back at Nokia World, CEO Stephen Elop described how Asha was intended to sate the hunger for smartphone-style functionality at a budget the audience there could actually afford.
The Asha 201 kicks off at €60 ($76) pre-subsidies and taxes; Smarterphone's OS is targeted at $25-$75 devices, even cheaper again. Yet having seen some of these demos, there's a lot the company could use to improve S40- and even Symbian – for the better.
Facebook Contacts Sync:
Facebook App:
Internet and Multimedia:
[via My Nokia Blog]