Microsoft's Nokia smartphone division acquisition tipped imminent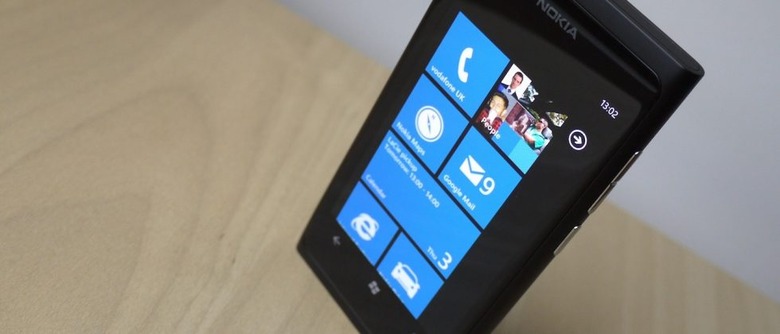 Rumors of Microsoft buying Nokia's smartphone division have resurfaced, with claims that the key execs at the firms will meet in Las Vegas imminently to finalize the sale. Steve Ballmer and Andy Lees from Microsoft and Stephen Elop and Kai Oistamo from Nokia plan to transfer the smartphone section over, where it would be run under a new Microsoft-led name not as Nokia, arch insider Eldar Murtazin has claimed today, leaving the Finnish firm pushing a portfolio of dumbphones and would-be smartphone alternatives.
"Steve Balmer, Andy Lees and Stephen Elop, Kai Ostamo [sic] will meet in Las Vegas to finalize agreement about Nokia smartphone unit. Bye Nokia" Eldar Murtazin
According to Murtazin, Elop will subsequently resign as Nokia CEO sometime this year, while the Nokia smartphone business will make the jump in the second half of the year. Finalizing the deal is supposedly all in Microsoft's hands, with the company still undecided as to whether it really needs to take on in-house production; however, the promise of Nokia's smartphone patent portfolio is apparently leaving Microsoft execs' drooling.
Nokia has been swift to dismiss speculation of a smartphone division sale in the past, characterizing its work with Microsoft as a partnership on Windows Phone rather than the precursor to a break-up. Still, the deal between the firms is markedly different to that Microsoft has with other Windows Phone licensees, such as Samsung and HTC.
Nokia has greater flexibility in how it can modify WP7, and engineers from the two companies have worked closely on developing the platform. Meanwhile, elements of Nokia's software and services – such as Nokia Maps powered by its NAVTEQ division – are making their way into the core Windows Phone experience. Microsoft is already pumping development and marketing cash into Nokia's smartphone efforts, with a combined US launch budget in the region of $200m according to recent leaks.
In the end, it may be the shifting positioning of Microsoft's key smartphone OS rivals, Apple and Google, that sways any decision. Google's acquisition of Motorola Mobility, expected to close this year, will leave both it and Apple with their own in-house manufacturing abilities, something Microsoft – although stung by the expensive KIN debacle – may feel it needs in order to remain competitive.
Update: Nokia UK has given us the following comment:
"We've put these rumours to rest a long time ago. The focus for Nokia is on executing on our partnership around Windows Phone and growing the ecosystem, and each company has the tools they need to do so"