Nokia Asha 303, 300 and 200 Hands-on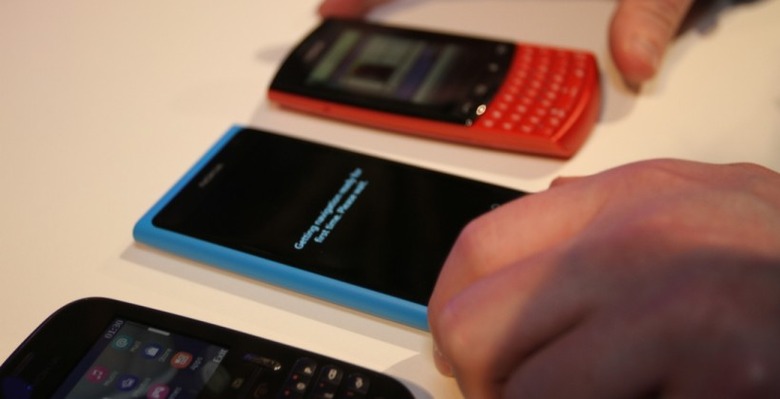 Nokia's new Asha range isn't quite as excited to our smartphone-jaded eyes as the Lumia 800, but it could arguably have a bigger impact on the Finnish company's user-base. Targeted at the "next billion users" the four-strong range includes a trio of QWERTY candybars some of which offer touchscreens too. Check out our hands-on impressions after the cut.
With pricing only creeping over €100 (pre-subsidies) for one of the models, the Asha 303, we didn't have huge expectations on build-quality and functionality. However, in the hand we were pleasantly surprised. The Asha 200 (the 201 is identical, apart from only offering a single SIM slot) feels the cheapest of the range, though at €60 that's hardly a shock. The glossy plastic chassis was sturdy if a fingerprint magnet, and the non-touch display lacked the vivid colors and contrast of other recent Nokia's we've seen. The keyboard, however, was usable and had decent inter-key spacing.
The Nokia Asha 300 and 303 were more successful all round, though priced at €85 and €115 respectively. The full-QWERTY on the 303 was somewhat cramped, the phone being narrower than the 200/201, but the hard, domed buttons were tactile and we could punch out a quick SMS or Facebook update without issue or error. Although the numeric keypad of the Asha 300 is better-spaced, we really wouldn't want to go back to T9 text entry.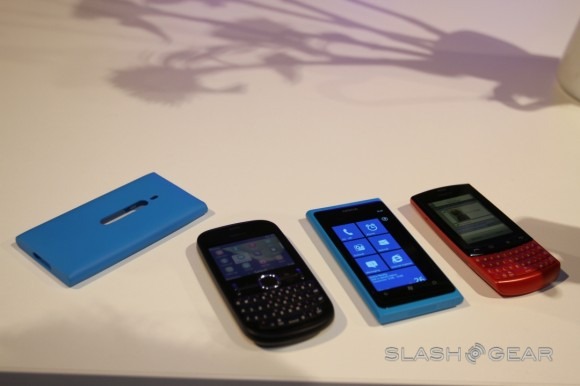 The display on the 300 and 303 is better quality than that of the 200/201, to our eyes, though still not up to the standards of some of Nokia's ClearBlack panels such as on the Lumia line-up. Bearing in mind budget, however, it's certainly acceptable. The touch responsiveness is decent, and the phones generally are more easily pocketed and feel less toy-like than the cheaper phones.
S40 isn't the most inspiring of platforms – we'd rather see Windows Phone or even Symbian Belle as on the Nokia 700 - but it puts social networking and messaging front and center which is likely what users of these devices will want. In short, while the Lumia line-up will get most of the attention from the show this week, it's the Asha range which will likely provide Nokia's biggest sales.