No Nokia N9 For US As MeeGo Plans Stay Minimal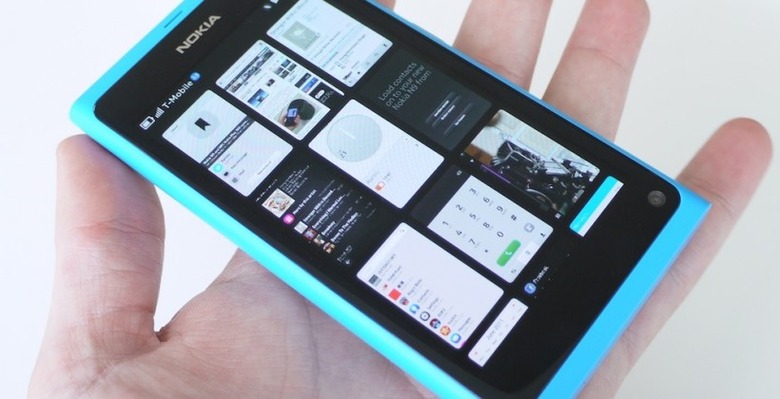 The chances of you getting a Nokia N9 look to be considerably reduced this morning, with confirmation that the company has no plans to offer the MeeGo smartphone in the US. Nokia has been cagey regarding release dates for some time now, finally admitting to Engadget that the mid-September countdown - which has since been taken down anyway – doesn't apply to would-be buyers in the US. Meanwhile, the Finns are still refusing to pin down UK availability too.
"After the very positive reception to the launch of the Nokia N9, the product is now being rolled out in countries around the world. At this time we will not be making it available in the US. Nokia takes a market by market approach to product rollout, and each country makes its own decisions about which products to introduce from those available. Decisions are based on an assessment of existing and upcoming products that make up Nokia's extensive product portfolio and the best way in which to address local market opportunities" Nokia
A similar comment was given to The Inquirer regarding a potential N9 launch in the UK, with Nokia saying that it would "share more information about the specific markets and the pricing closer to product availability." Meanwhile, retailer The Carphone Warehouse has said that, as things stand, the N9 is not destined for the UK's shores.
Hopes of a US release had been raised when the N9 was spotted clearing the FCC last month, a rite of passage that usually closely precedes availability. Now, however, it's looking like early suggestions that Nokia was treating its MeeGo phone as a niche device, with only 92,000 units expected to be produced, will turn out to be accurate.
Instead, it appears Nokia is keen to leave key markets receptive to its Windows Phone handsets, one of which is the distinctly N9-esque Sea Ray. Previous rumors claimed that Nokia would only release MeeGo devices in markets where Windows Phone launches weren't on the roadmap, and that decision-limiting stance may well turn out to be true.