Nokia Maemo 6 device on June 21 tips insider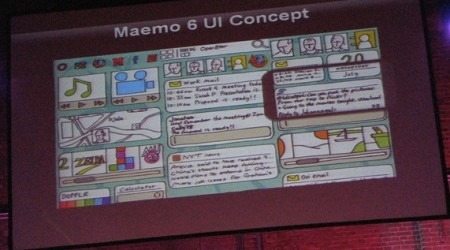 Nokia's Maemo plans will see a final device running the OS launched on June 21, according to the latest batch of rumors, though the handset will be very much a niche product. Eldar Murtazin claims Nokia will produce a mere 92,000 units of the Maemo handset to satisfy all markets, a far cry from the sort of volumes the company usual expects.
It's not the first time Murtazin has talked about an imminent Maemo phone. Last month he claimed Nokia was readying a Maemo 6 device as part of a final hurrah for the platform, the company's first handset since the N900 released in 2009. Maemo was the forerunner to MeeGo and Nokia's half of the project that joined with Intel's Moblin and was – until Windows Phone came along – the Finnish company's intended salvation for smart devices.
Previously a Maemo "Harmattan" 6 device was expected to be discussed at the MeeGo Conference in late May, though no hardware details broke cover. Harmattan "is API compatible with MeeGo 1.2" but "not exactly MeeGo"; unfortunately technical information is in short supply.
SlashGear has independently heard that Nokia expects June to be an "interesting month" though sources declined to say exactly what was on the roadmap. With the first Nokia Windows Phone handsets not expected until Q4 at the earliest, a Maemo device would certainly fit the bill.