No, Nest isn't making you yank Nest Protect from your ceiling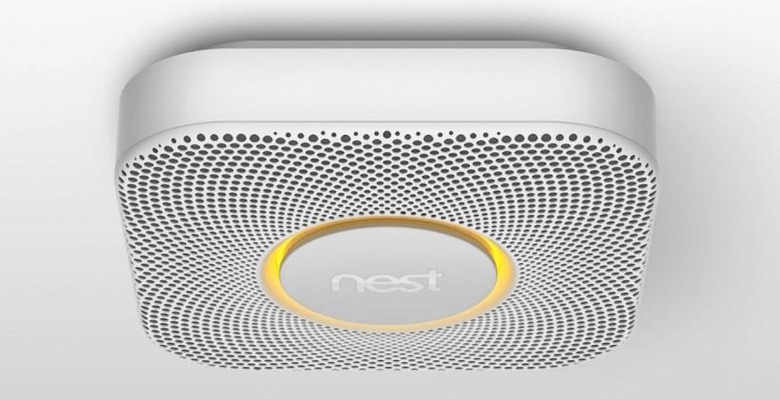 Nest's Protect smart smoke alarm is in the headlines again, after an official US recall notice prompted panic that owners would have to pull the flawed detector from their ceilings and return it. The warning follows Nest's mandatory software update back in April which disabled the wave-to-silence feature, after it was discovered that it could inadvertently stop the alarm from sounding in the case of a real emergency.
That flaw, which Nest spotted during the course of its ongoing testing, is still being worked on. In the meantime, Nest pushed out a new firmware update for the Nest Protect, which is designed to be permanently hooked up to a wireless network.
However, this new listing on the US Consumer Product Safety Commission site prompted suggestions that Nest was going one step further and actively recalling all of the Nest Protect units in the wild.
Nest's smoke snafu only validates the Internet of Things
That, though, doesn't appear to be the case. Those no longer trusting – or unable to update – their Nest Protect can indeed send it back, but Nest defines the new firmware itself as remedying the recall criteria.
"Consumers whose Nest Protect devices are connected to their wireless network and linked to a Nest account should immediately confirm the receipt of an automatic repair that disabled the Nest Wave feature by going to Nest Sense on their Nest account mobile or web application and ensuring that the button for Nest Wave is set to "off" and grayed out. No further action is required and consumers can continue to use their devices" Nest
According to a Nest spokesperson speaking to TechCrunch, sales of Nest Protect – halted back in April when the flaw was identified – will resume in "a few weeks" time.
While the company has not publicly stated how many of the $129 Nest Protect units had been sold since its launch in October last year, there's a tidbit on the recall site. There, Nest says the new firmware affects "all" of the alarms, "about 440,000."
VIA TechCrunch
SOURCE CPSC