Nintendo ramps up Amiibo production in the midst of shortage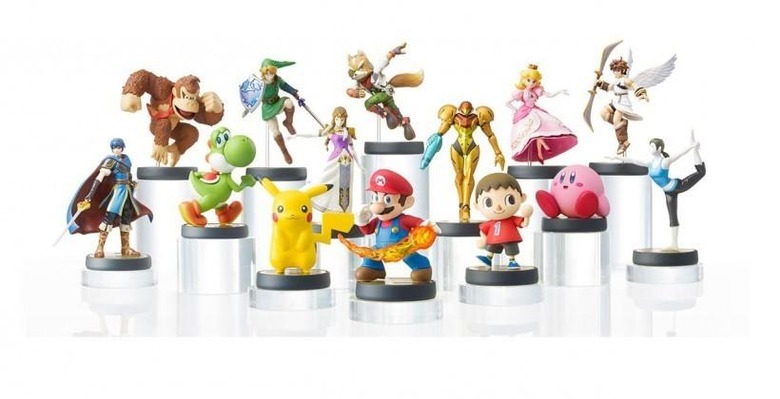 If you've tried and failed to get your hands on Nintendo's amiibo figurines, you're not alone. Nintendo admits that there is a new shortage of amiibo as the company is having issues keeping up with intense consumer demand. A new wave of amiibo is due to hit U.S. shelves on May 29th. Nintendo realizes it has a hot item on its hands. Players are in the midst of an all out amiibo craze. Amiibo might be what is keeping Nintendo in the game, considering it doesn't have console to truly compete with Xbox One and Sony's PS4.
Earlier this year, Nintendo stated that the delays weren't the fault of production, but caused by an American Port Strike. The latest delay is a little different. Nintendo's official word on the matter is,
"We're trying to meet the demands of our fans and consumers by increasing the amount of amiibo we manufacture and ship to retail. We may continue to see consumer demand outpace supply levels for certain characters at times, but we will do our best to prevent that from happening."
But, you shouldn't worry if you have your heart set on an out-of-stock character. Nintendo is looking to reissue some amiibo, bringing them out of retirement and back into the hands of fervent players.
This isn't the first time Nintendo has run into this kind of problem with its amiibos, and consumer demand outstrips their supply. In March, the company increased production of amiibo in the Japanese market, announcing that it shipped 5.7 million amiibo. Last month in the U.S., a huge wave of pre-orders for the latest batch of amiibos crashed Gamestop's website.
Need a primer in amiibo? Amiibo are Nintendo's adorable interconnected figurines, like Skylanders for Nintendo games. We spell out how to use them, right here.
Source: PC Mag