Nintendo Wii U flaunts its ports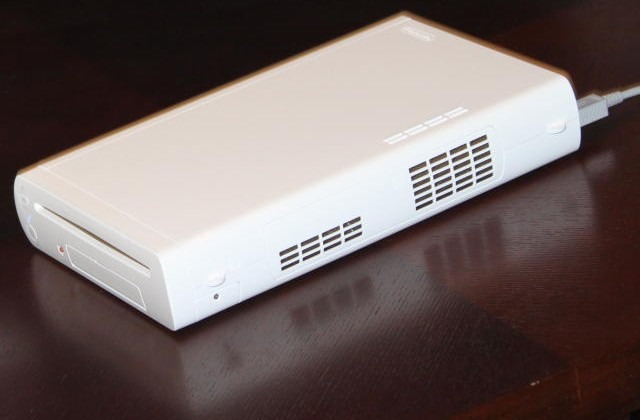 Nintendo has been pretty cautious with what it shows of its Wii U console: our own Vincent Nguyen got into trouble at E3 last week for getting too close to the behind-glass unit in our hands-on. Inside Games Japan managed to score a little extra eyes-on time, however, with some live shots of the sides and back – including ports – of the Wii U.
There are no great surprises to be found, beyond two USB ports and an HDMI output. A further two USB ports are expected to be under the flap at the front. Nintendo has frustrated some by leaving out an ethernet port, though the Wii U will have WiFi integrated. More spec detail here.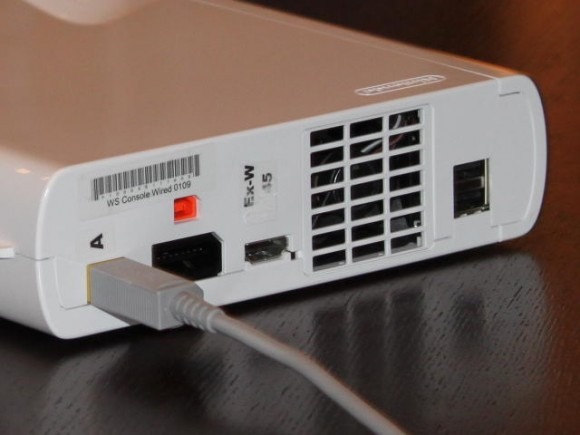 Right now it looks like Nintendo is envisaging the Wii U be used lying flat in your entertainment center – it's a little longer than the original Wii, though – rather than standing up. Still, that's nothing a snap-on stand couldn't address.
Cooling is via a relatively small fan, though given the console is already confirmed to use a Radeon HD 4000 series GPU, reports Game Watch, which is based on 2008 architecture, that shouldn't be too great a problem. The GPU – believed to be similar to the Radeon HD 4890 – will still make the Wii U more powerful graphically than either the Xbox 360 or PS3; developers with early access to the console have suggested it will be around 50-percent faster than Sony or Microsoft's current-gen hardware.
We'll have to wait a while to see exactly how that shapes up in terms of gameplay. Despite the extra grunt on paper, Nintendo has admitted that it used stock Xbox 360 and PS3 gaming footage for its E3 showreel since the Wii U hardware is still a year out from readiness. Still, check out our hands-on for more details, video, and what gaming was possible on the new Nintendo.
[via Joystiq]