Nintendo Wii U is 50% more powerful than PS3/Xbox 360 tip devs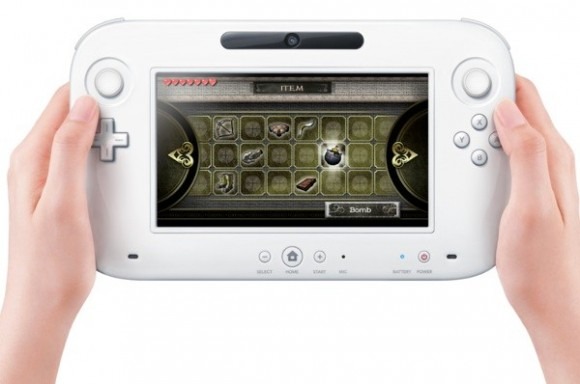 Nintendo may not be talking hardware specifics for the Wii U, but that hasn't stopped developers with early access to the new console from muttering to anybody who'll listen. According to one analyst, Industry Gamers reports, game devs have confirmed the Wii U is 50-percent more powerful than the PS3 or Xbox 360. However, Nintendo global president Satoru Iwata maintains that processing grunt isn't the company's sole purpose with the unusual console.
So far, all Nintendo has said on exact processor and graphics specifications is that IBM is providing the custom CPU and AMD the custom GPU. IBM has confirmed that the Wii U chip it has created is based on the technology it developed for its Jeopardy-besting supercomputer, Watson.
"Some of the developers we spoke to indicated to us that the console will have 50 percent more processing power compared to the PlayStation 3 or Xbox 360. This is yet to be confirmed by Nintendo." Arvind Bhatia, analyst, Sterne Agee
Speaking to AllThingsD, though, Iwata suggested the Wii U's aims were not as straightforward as playing "keep up" with Sony and Microsoft's current-gen consoles. Instead, while Nintendo made sure to add HD support and address the fact that the original Wii "could not keep up with the hardcore gamers," the target is to take back couch-time which might otherwise be spent on a tablet, watching TV or streaming content, or using a laptop.
"While on one hand we are trying to reach out to the hardcore gamers, we are also trying to make something that can be used as the TV remote of the future" Iwata explained. "The point is we are trying to reach out to both directions at the same time with the Wii U." Meanwhile, the company's 50/50 gender split is also something it is keen to preserve.
[via ArsTechnica]