Nintendo 3DS sets Japanese console sales record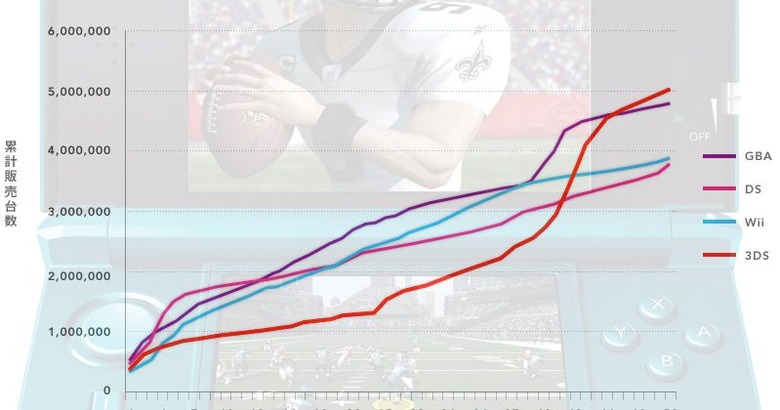 Nintendo's 3DS is the company's fastest device to reach 5m unit sales in Japan, the company has confirmed, beating sales records previously set by the GameBoy Advance. The glasses-free 3D capable portable had found the market tough to break into upon its launch, with Nintendo forced to dramatically slash the price in order to stimulate sales.
At the time, Nintendo's president issued an apologetic open letter explaining the motivation behind the cuts to early adopters, warning that if Nintendo hadn't dropped the price then the handheld might not have gained sufficient traction among developers. That move seems to have worked, at least in terms of Nintendo's immediate competitors; the 3DS is reportedly more popular among them than Sony's new PS Vita.
Meanwhile, sales in the US passed the 4m milestone back in January 2012, helped by a firmware update for the 3DS in late 2011 that brought 3D video capture and a download eShop store to the device.
Whether 5m Japanese sales is sufficient to turn around Nintendo's ailing fortunes remains to be seen, however. The company announced a significant profit dive in the last quarter, with the sluggish takeoff of the 3DS blamed in no small part for that.
[via Kotaku]