Nike denies Fuelband death but wearable whispers continue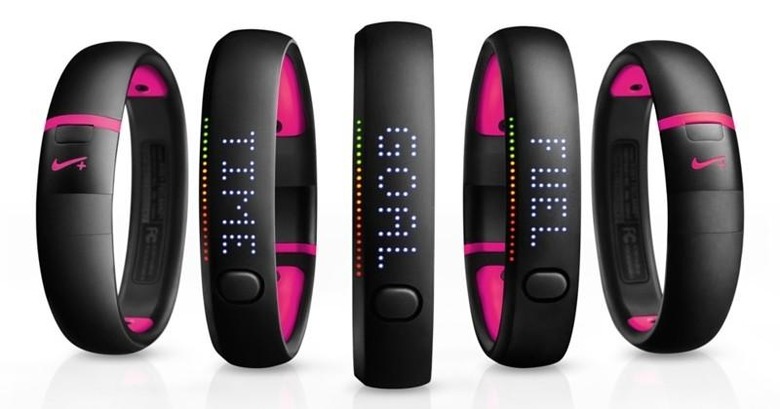 Nike has denied reports that it will kill off the FuelBand, insisting that the fitness-tracking wearable was "an important part" of the company's business overall, though rumors persist that Nike's strategy has changed to one of seeking partnerships instead of making its own hardware. Late last week it was suggested that Nike had effectively dissolved the Nike+ division responsible for the Fuelband SE, while today chatter of a hunt for an external hardware partner – for which Nike would make software and services – has reignited rumors of Apple involvement.
According to the original reports, Nike had laid off as much as 80-percent of its Nike+ team, leaving behind a smaller staff which would focus on software not hardware.
However, according to Nike's statement, given to Re/code, there's still life in the Fuelband SE yet. That second-gen version of the wristband was launched in October 2013, increasing the number of different exercises it could differentiate between, in addition to adding a new range of color options.
"The Nike+ FuelBand SE remains an important part of our business. We will continue to improve the Nike+ FuelBand App, launch new METALUXE colors, and we will sell and support the Nike+ FuelBand SE for the foreseeable future" Nike spokesperson
However, firm commitment to new hardware beyond colors is conspicuously absent from the official comment, leaving the possibility that Nike is trying to minimize potential buyer concern as it works through its lingering stock.
As for the future of the remaining team – which Nike says was affected by "small" layoffs – there's already speculation that it's hunting for a potential third-party hardware developer. Rumors suggest Nike wants a device partner to take on the physical hardware, Fast Company reports, venturing the possibility that Apple would be an obvious option.
Apple already has an effective exclusive on the Fuelband SE, the Bluetooth LE of which was described by Nike as incompatible with Android, and the Cupertino firm has previously raided Nike's staff. The founder of the Fuelband project is believed to be currently working on Apple's "iWatch" wearable project, for instance.
We've already seen evidence of how Apple opens up its fitness-related sensors on mobile devices to third-party apps. The iPhone 5s' M7 coprocessor, for instance, lends its movement sensing abilities to Runkeeper's recently released Breeze app, allowing it to track movement all day while the rest of the phone remains in a relatively low-power state.
SOURCE Re/code; Fast Company