Nexus 7 voice search abilities take the cake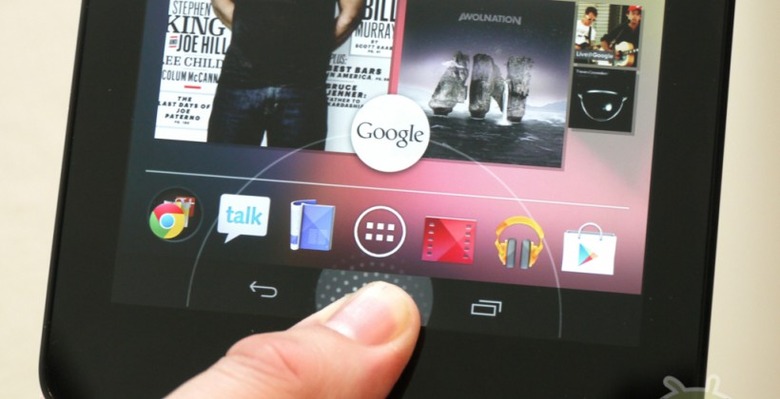 Though the system called "Google Now" will be implemented on a vast array of Android devices over the next few years, right this minute its incredible voice recognition and search powers sit only on the Nexus 7. You'll have Google Now on the Galaxy Nexus once it's released from the legal locker some time in the next few weeks, and software updates are being reported by Samsung to be coming to current model Galaxy Nexus and Nexus S models soon as well, but for now it's just this wonderful tablet. Let's have a peek at the voice search capabilities of the Nexus 7 right this second.
What you're about to witness is Cory Gunther of Android Community having an 8+ minute look at the Google Nexus 7 working specifically with the Google Now system embedded in the heart of Android 4.1 Jelly Bean. Those of you used to working with Siri, Vlingo, or any number of other voice-activated search software on your smartphone or tablet will be surprised at the response time here with Google Now on the Nexus 7.
Google Now's response voice is what Google is calling the first natural-sounding voice for such systems on a mobile device, and this app ecosystem will be coming standard with Android 4.1 Jelly Bean builds. When you get your Nexus 7 straight from the Google Play store online, you'll already have this functionality built in as well.
We've reviewed the Nexus 7 in-depth if you'd like to have a look and see if it's all worth it, and don't forget to check out the Nexus Q as well. Together they make a fabulous combination for whatever HDTV venue you're working, living, or playing at!
Have a peek at the timeline below to see all kinds of Nexus 7 action as well!