Nexus 5 official with 5-inch display and 4G LTE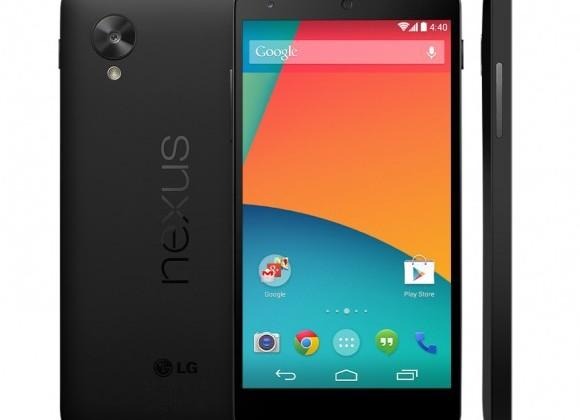 Today the Google Nexus 5 has been made official, readied for the Google Play store with LG as a manufacturer and a two-tier system in place. This smartphone works with a 4.95-inch 1920 x 1080 pixel display (that's Full HD 1080p) with 445 PPI (pixels per inch). Inside you'll find Android 4.4 KitKat readied for this phone first, followed by waves of Android devices in the near future.
The LG-made Nexus 5 works with a pane of Corning Gorilla Glass 3 up front and measures in at 69.17mm wide, 137.84mm tall, and 8.59mm thick. The weight of this device is a cool 130g, and inside you;ll be working with Wireless dual-band connectivity Wi-fi 802.11 a/b/g/n/nc at 2.4G/5G. This device also has Bluetooth 4.0 with Bluetooth 4.0 LE abilities, and NFC to boot.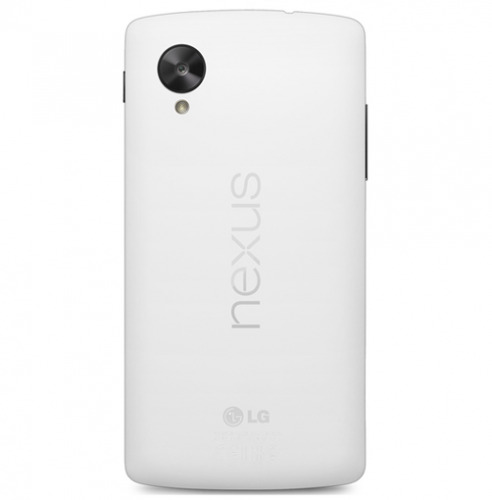 Inside is a Qualcomm Snapdragon 800 quad-core processor clocked in at 2.3GHz with 2GB of RAM to back it up. There are two editions (for now), one with 16GB of internal storage, the other with 32GB of internal storage, and there's no microSD card slot for expansion. There'll also be black and white versions of this device available.
The camera on the Nexus 5 will feature OIS – optical image stabilization – and will have a single LED flash at its back. The back-facing camera on this device will be 8-megapixels strong, while the front-facing camera will work with 1.3-megapixels and the ability to record 30FPS 1080p video.
NOTE: More on the Nexus 4 appearing soon, right alongside the Nexus 5 for that two-tiered effect and the power of choice!
The microUSB port at the bottom of the Nexus 5 works with SlimPort technology, meaning you'll just need a SlimPort converter cable to output full 1080p via HDMI to a big-screen TV. The Nexus 5 appears today courtesy of Google's brand crossover with Nestle and the Android 4.4 KitKat connection – Happy Halloween!
There's more on Android 4.4 KitKat in our full guide