Nexus 4 serial codes hit 1 million units: find yours now!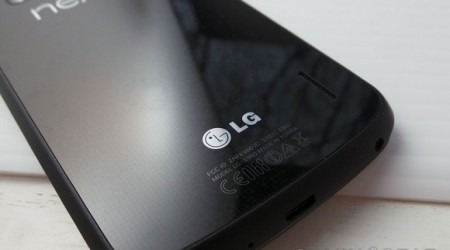 This week it would appear that production of the Google Nexus 4 by LG has reached a whopping 1,000,000 units. Information leading to this revelation comes from the folks at XDA Developers Forums and specifically a post by the member known as draugaz with his de-coding of a serial code from Turkey which points to the 999,998th in a line of production units that continues to march on to this day. The code break-down was done several weeks ago when two different IMEI-reading websites appeared to help the Nexus 4 addicts amongst us discover more information about each individual unit.
The first site you're going to want to check if you're all about discovering the inner points of your own LG Nexus 4 is LG's own. This CSMG site will have you plugging in the IMEI number (from the sales bars on your device's original box) with the output giving you something like this: ATURBK 302KPSL999998 20130205 TURKEY.
Incidentally, that's the code that draugaz is claiming to have, it showing the several of the finer points in discovering when this device and each other Nexus 4 was made. It also shows where it sits in line compared to the rest of the devices created since the beginning of production of the Nexus 4. This begins with 302KPSL999998, this being broken down as such:
The first number denotes year, with 1 representing 2011 through 3 representing 2013, making this code start with the year 2013. The next two numbers show month, this month being February (02). The fourth character shows where the device was manufactured, with both K and C appearing on Nexus 4 devices – this unit was manufactured in Korea. While no one yet seems to know what the next three letters represent (we've seen PHG, PSL, PRW,) the next set of numbers in this same string show how many devices have thus far been produced.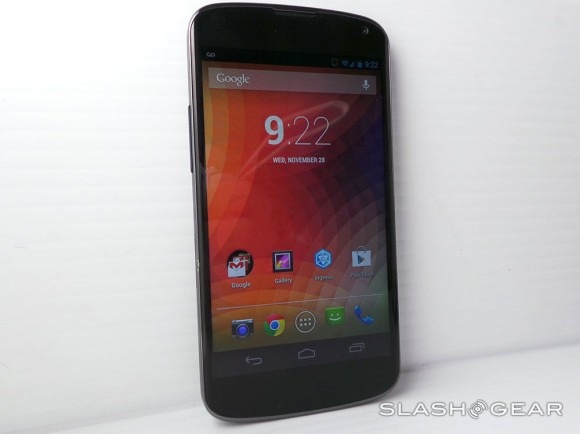 If you'd like to check this for yourself, you can also head to the website http://sndeep.info/ and drop in your IMEI number for a bit more of a "dummy" guide to what you're seeing. You'll there be able to see what color your device is (wow!), serial number decoded, manufacturing date, and "Made for" qualifications. Sound pretty good to you?
Now remember also that the intrepid masterminds at XDA have been tracking these production numbers for some time, finding that production has been ramping up in the last few months. These appear to be true based on the IMEI numbers submitted by several members:
October (2011): 70,00 Units
November: 90,000
December: 210,000
January: 550,000
February: 1,000,000+
That sounds like a rather healthy ramp-up to today when the Nexus 4 seems to be shipping quicker and quicker. We've heard from readers this week that they've received their Nexus 4 packages less than a week after ordering, even when Google's online store says that ship times could be up to 4 weeks. Things are looking up!
Be sure to check out our full review of the Google Nexus 4 as well as our review of the T-Mobile Nexus 4 – basically the same device, sent to you from a different perspective. Both reviews have different authors and take on different points of view – thus is the importance of this device!
Thanks for the tip, John K!