New Nokia MeeGo Duo Tipped For Next Billion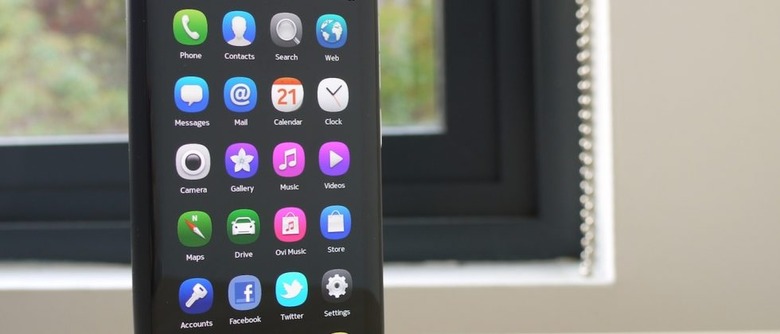 Nokia is reportedly planning a further two MeeGo handsets, following the N9 with a pair of low-end devices that will slot into the company's Next Billion strategy for developing markets. The news, supposedly shared with them directly from a source in the Next Billion Group itself NetbookNews reports, would come as some relief to MeeGo fans, who had seen Nokia marginalize the platform in its smartphone push out of preference for Windows Phone.
That push has seen Nokia repurpose the aesthetic of the N9 with the Lumia 800 and the Lumia 900, though work on MeeGo itself has quietly continued. Most recently, the company released an update for the N9 – and the developer-focused N950, with its slide-out keyboard – that added video calling and iOS-style folders to the handset.
MeeGo was initially envisaged as Nokia's escape route from the aging Symbian platform, a collaboration between Nokia – which donated Maemo – and Intel – which donated Moblin – to create an open-source OS suitable for phones, tablets and other electronics. However, development of MeeGo proceeded simply too slowly for Nokia's liking, and the platform was shelved back in the lab when the Windows Phone deal with Microsoft was inked.
Ironically, it went on to receive pretty much rave reviews – from ourselves included - for its slick interface and straightforward approach to multitasking. Mutterings of a successor have persisted in the intervening months, but Nokia itself did as much as possible to ignore the platform.
What's interesting about this new rumor is that the target for the new MeeGo devices is said to be low-cost developing markets, where Nokia has been pushing smartphone-style features with its budget Asha range. One of the advantages of the OS is its relatively low specification demands: the N9, for instance, runs a mere 1GHz TI OMAP3630, a chipset that was only bleeding-edge back in mid-2010. Those minimal requirements could allow Nokia to price any new MeeGo devices particularly competitively.