N9 successor tipped: MeeGo, Maemo or just madness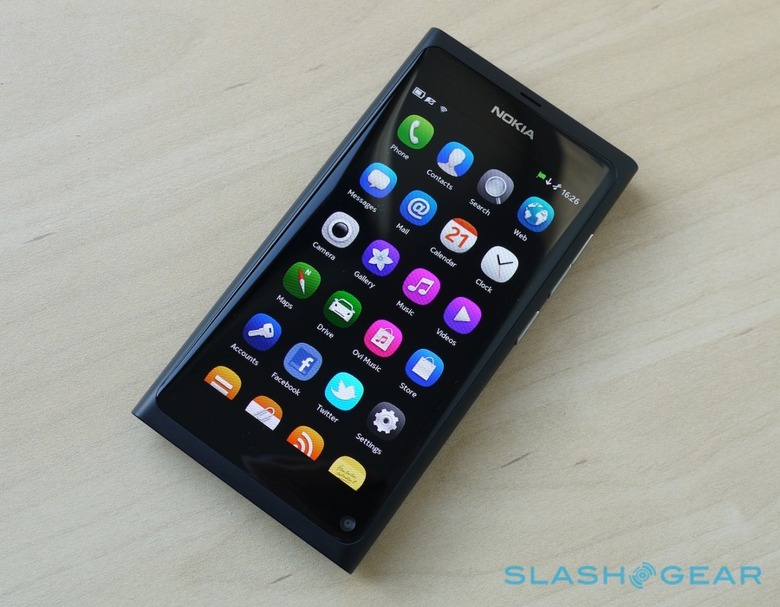 is dead, Nokia has basically said, and yet the Finnish company seems reluctant to let the "ex-platform" go. Finnish magazine
 claims sources at a retailer and an operator, each working closely with Nokia, have confirmed there is an
successor on the roadmap, though exact details as to what the device might be are unknown.
The N9 has been criticized by reviewers -
 - for the paucity of apps available for the MeeGo platform. Now, it seems, Nokia is doing something about that itself: earlier today, the company
released a Spotify app for MeeGo
that, according to the company, "is developed and maintained by Nokia in cooperation with Spotify." While it's not unusual for a firm to feather its nest at launch by paying developers to produce apps to support a new platform – we saw Microsoft do similar at the release of Windows Phone – it seems somewhat strange that the Finnish company might bother for a platform that a) is seen as a dead end, and b) already offers support for the Ovi Music download store.
Alternatively, it's suggested, Nokia might be looking back to
, the platform that was rolled into MeeGo – along with Moblin – when the company partnered with Intel last year. German site
 points to the N9's actual Maemo roots, and the fact that the smartphone – while branded a MeeGo device – in fact
called Harmattan, developed on Maemo 6. Nokia's decision to ditch the Maemo name was a marketing one, given the focus and advertising budget (at the time, at least) was to be on MeeGo.
Apps developed in Qt for the N9 would therefore play nicely on Maemo, is one possibility, and Nokia's sudden urge to bolster the Ovi Store might be a sign that it's not entirely ready to shift focus. We've also heard talk of
different color variants of the N9
 targeted for limited release early in 2012, along with whispers of
 still cooking in Nokia's engineering labs. Of course, there's also
 to think about, Nokia's Linux-based platform apparently intended for entry-level devices as a Symbian replacement, and also supporting Qt-coded apps. That's tipped to be using the Maemo UI but a new kernel, developed by an offshoot of the original Maemo team.
All eyes are expected to be on Windows Phone tomorrow, as
 kicks off in London – we'll be there, rest assured, bringing you all the news – and the consensus is that the company needs to present a strong, consistent front if it wants to convince analysts and the market that it stands a chance of competing in the smartphone segment. That might mean any offshoot Linux plans are put on the back burner for a more subdued launch later on, as the Finn's partnership with Microsoft takes center-stage.
[
My Nokia Blog]