NES Classic Discontinued Due To Lack Of Resources, Nintendo Explains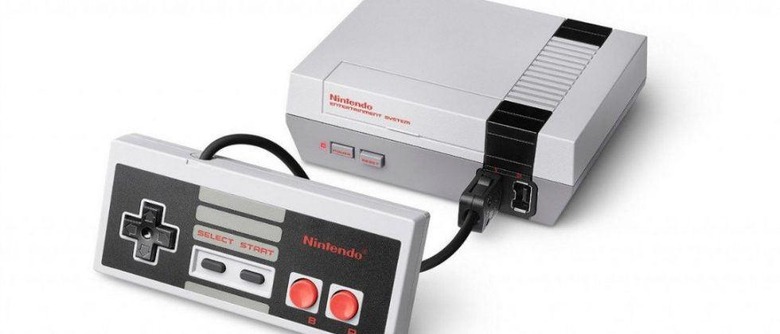 It came as a surprise and disappointment to many around the world to learn earlier this month that Nintendo was discontinuing production of the NES Classic, especially when demand for it was still so high. However, Nintendo of America president and COO Reggie Fils-Aime has forward this week to explain the company's decision, also noting that the mini retro console was originally intended to be a limited item for the 2016 holiday season.
The NES Classic was released back in November for $60, featuring 30 classic NES games pre-installed on the hardware. It became an overnight hit, and the demand for it meant that it was constantly sold out, even after the Christmas season passed. "We just didn't anticipate how incredible the response would be," Fils-Aime told Time. The company had never made it clear that the NES Classic was going to be a limited time item, but the Nintendo exec apologized for the ongoing shortages, even after they extended production into 2017.
It was revealed that 2.3 million NES Classics have been shipped up to now, but the interview with Fils-Aime revealed the real reason for ending production was this: "From our perspective, it's important to recognize where our future is and the key areas that we need to drive. We've got a lot going on right now and we don't have unlimited resources."
In other words, it seems Nintendo didn't bet on the NES Classic being such a hot seller, but now must choose to put its focus on the new Switch console, which itself is already in low supply. The Switch has already become the biggest console launch for Nintendo, and now they need to follow through on that success by putting all production resources behind it.
It is truly unfortunate that the NES Classic had to be discontinued when so many people still wanted one, and Nintendo should have a done a better job communicating that it was a limited time item. But with recent news about the possible release of a "SNES Classic" later this year, now we know to what to expect.
SOURCE Time