NES Classic Edition Has Been Officially Discontinued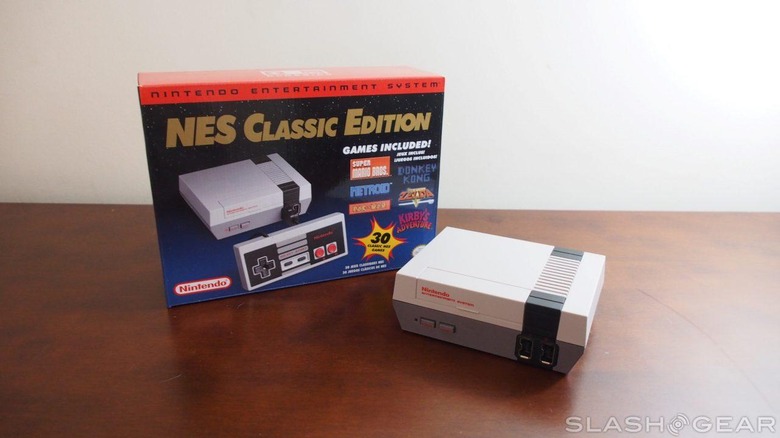 Bad news for those of you who have been looking for an NES Classic Edition since November: Nintendo has officially pulled the plug on the mini console. The company says that retailers will be receiving their final shipments throughout April, and after that, you'll have to rely on third party resellers if you want to find one. Nintendo, as many of you already know, has had major issues keeping the NES Classic in stock ever since its November launch.
Along with today's announcement comes the revelation that Nintendo never intended the NES Classic to be a long term product. A Nintendo representative told IGN that the company only produced more past the initial run once it realized the popularity of the device, so it sounds like a good thing that we received any extra stock to begin. Here's Nintendo statement as it was delivered to IGN:
Throughout April, NOA territories will receive the last shipments of Nintendo Entertainment System: NES Classic Edition systems for this year. We encourage anyone interested in obtaining this system to check with retail outlets regarding availability. We understand that it has been difficult for many consumers to find a system, and for that we apologize. We have paid close attention to consumer feedback, and we greatly appreciate the incredible level of consumer interest and support for this product.
Given the significant demand for the NES Classic Edition, it's pretty strange to hear that Nintendo is discontinuing it. Considering the mini console only costs $60 here in the US, it made for a very good impulse buy and likely would have been successful for some time had Nintendo chosen to continue production. Instead, it looks like Nintendo just wants to focus on the Switch for the time being.
IGN notes that Nintendo didn't have anything to say when asked about the future of the Classics brand, but it seems like a no-brainer to continue it with future releases. Does the discontinuation of the NES Classic Edition mean that Nintendo may look into giving the SNES the same treatment? One can only hope.
Did you manage to get an NES Classic during the six months is was available? Head down to the comments section to let us know!
SOURCE: IGN