SNES Classic reportedly in the works (because of course it is)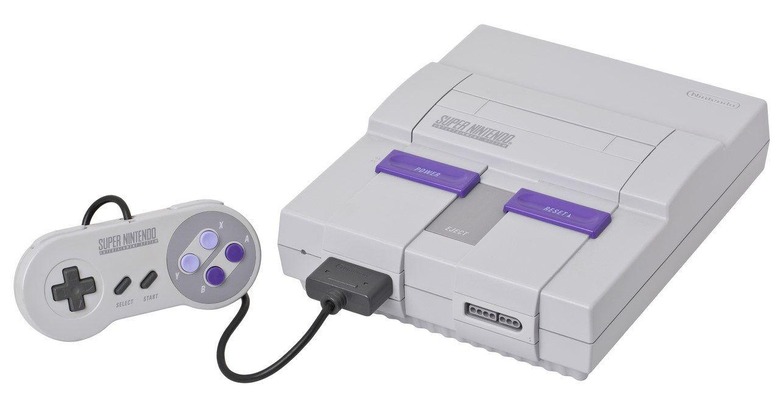 Nintendo has been in the news a lot lately for its rather wacky decision to cancel the popular NES Classic Edition. Thus far, Nintendo hasn't given an exact reason for this decision, only saying that the NES Classic was never intended to be a long-running product. Today, though, we're hearing a rather interesting rumor that could have something to do with the demise of the NES Classic: Nintendo may want to make way for an incoming SNES Classic Edition.
While that seems like a no-brainer, sources close to the company have confirmed the existence of an SNES Classic Edition to Eurogamer. Development on this mini console has already begun, and Nintendo is gearing up for a holiday release. Given the success of the NES Classic Edition, releasing an SNES version seems like a logical move.
While it doesn't seem smart to stop making the NES Classic when people are still ravenous in their search for one, it might make a little more sense if Nintendo is determined to not repeat the same mistakes with the SNES Classic. With the NES Classic no longer a concern, Nintendo can presumably put more focus into creating enough SNES Classic stock for the holiday season, hopefully preventing the same stock issues this second time around.
READ MORE: The 8 best games for an SNES Classic launchThe Super Nintendo, as many of you will pleasantly remember, was Nintendo's follow up to the original NES. If the NES turned Nintendo into the premier video game company, the SNES turned it into a household name. There were a ton of excellent games released for the SNES, including some of the best games ever made, making it a prime candidate for mini console.
Obviously, take all of these rumors with a grain of salt. While it seems like an SNES Classic is a sure thing, Nintendo has proven time and time again that it marches to the beat of its own drum. If Nintendo is targeting a holiday release, we probably won't get official confirmation until late in the year, so we could waiting a while before we find out if this one is true.
SOURCE: Eurogamer