NES Classic Edition sales have hit 1.5 million despite stock shortages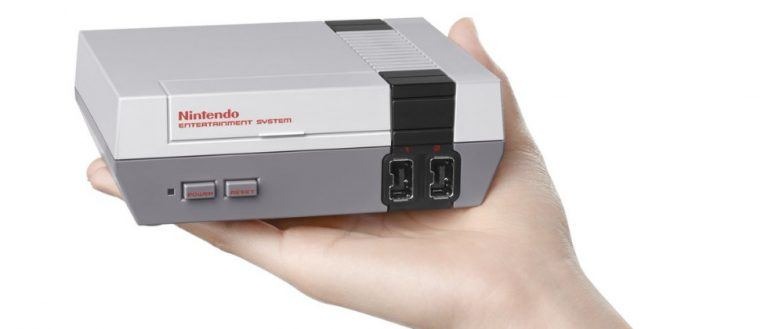 It might be hard to believe since it's impossible to find, but Nintendo has revealed that the NES Classic Edition has sold 1.5 million units globally. What was once expected to be a niche item has turned into something of a sensation, with stock selling out immediately upon launch back in November. Ever since then, any new stock retailers get in has been snatched up instantly.
Nintendo announced this sales figure in its latest round of financials. It should be noted that this includes both the NES Classic Edition and Japan's Famicom Mini, but that doesn't make 1.5 million sales any less impressive. Nintendo said that it shipped its entire quantity of mini consoles to all regions within the month of November, which sheds some light on why they're still so hard to find.
To expand on that, Nintendo president Tatsumi Kimishima told investors that some of the parts used in the NES Classic Edition and Famicom Mini "require time to procure," which further lends to these stock woes. However, Nintendo recently announced that it will be working to produce more stock, something Kimishima reiterated to investors.
So, if you've been waiting to get your hands on an NES Classic Edition, then good news: the initial stock that Nintendo shipped in November weren't the only consoles it plans to produce, as some people feared. The bad news is that these stock problems don't seem to be letting up, and many retailers haven't announced new shipments in quite some time. If components for the NES Classic Edition are difficult to obtain, then we may be looking at stock shortages that persist for a long while.
Hopefully this isn't indicative of the Switch's launch, but with pre-orders for that console selling out quickly too, it could be. As always, we'll keep an ear to the ground for news of any additional NES Classic Edition stock, so keep it here at SlashGear for more.
SOURCE: Nintendo