Motorola under EU antitrust investigation after Apple and Microsoft complaints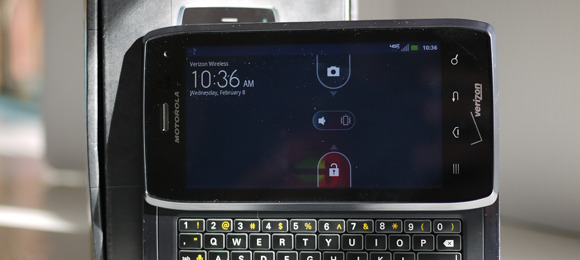 Motorola Mobility will be investigated by the European Commission over antitrust accusations by Apple and Microsoft, it has been confirmed today, with the company accused of abusing standards-essential patents licensing. Apple and Microsoft each complained about Motorola – which is soon to be acquired by Google – in mid-February, claiming the rival company was demanding outlandish royalties for use of its patented technology in phones, tablets, games consoles and more.
"The Commission will assess whether Motorola has abusively, and in contravention of commitments it gave to standard setting organisations, used certain of its standard essential patents to distort competition in the Internal Market in breach of EU antitrust rules" the EC said in a statement today. It "will also assess the allegation by both Apple and Microsoft that Motorola offered unfair licensing conditions for its standard-essential patents."
Motorola is demanding 1,125x the going rate in royalty payments for technologies used in video playback and wireless connectivity in Windows PCs and Xbox 360 consoles, according to Microsoft Deputy General Counsel Dave Heiner. In fact, Motorola has supposedly demanded that Microsoft pull such products from store shelves in North America and Europe, "or else remove their standards-based ability to play video and connect wirelessly," unless they settle.
As for Apple, it alleged that Motorola's licensing fees excessive and out of line with FRAND – fair, reasonable and non-discriminatory – regulations. No exact figures have been confirmed, but Motorola is believed to have been seeking 2.25-percent royalties for use of its technology relating to 3G/UMTS patents.
Motorola Mobility isn't the only company facing antitrust attention from the EC. The Commission opened an investigation into Samsung back in January, after similar complaints that the company had misused its patent portfolio so as to disadvantage its rivals. That investigation is still ongoing.