Microsoft files antitrust complaint against Motorola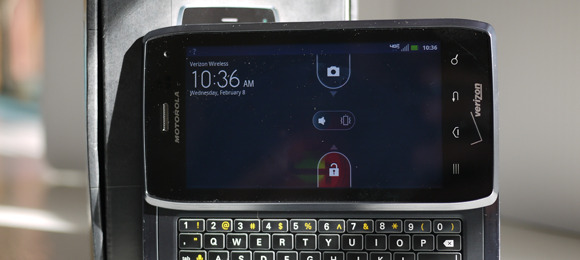 Microsoft has joined Apple in filing an antitrust complaint against Motorola Mobility, claiming the company is trying to use online video standards patents as a weapon, and that new owner Google is doing nothing to stop it. According to Microsoft's Deputy General Counsel, Dave Heiner, Motorola is demanding the company yank Windows PCs, Xbox 360 consoles and more from store shelves in North America and Europe, "or else remove their standards-based ability to play video and connect wirelessly." That, Heiner argues, is antitrust behavior, and he shows Microsoft's sums to prove it: Motorola apparently wants 1,125x the rate in royalty payments as other patent holders.
Meanwhile, Motorola is also accused of holding essential WiFi standard patents to ransom too, with Heiner saying the company's actions risk undermining the entire streaming standard. On a $1,000 Windows PC, he claims, Motorola is asking for $22.50 in royalties for its patents involved in H.264. If the laptop is $2,000, meanwhile, Motorola supposedly wants $45, based on the more expensive components but not, Heiner argues, any difference in the Windows OS or the video experience.
"You probably take for granted that you can view videos on your smartphone, tablet, PC, or DVD/Blu-ray player and connect to the Internet without being tied to a cable. That works because the industry came together years ago to define common technical standards that every firm can use to build compatible products for video and Wi-Fi. Motorola and all the other firms that contributed to these standards also made a promise to one another: that if they had any patents essential to the standards, they would make their patents available on fair and reasonable terms, and would not use them to block competitors from shipping their products ... Motorola has broken its promise. Motorola is on a path to use standard essential patents to kill video on the Web, and Google as its new owner doesn't seem to be willing to change course" Dave Heiner, Deputy General Counsel, Microsoft
In contrast, the 2,300 other patents involved in H.264, from a group of 29 companies, amounts to royalty payments of $0.02 on the $1,000 PC. Motorola's contribution to the H.264 standard amounts to 50 patents, Microsoft says.
According to Microsoft, Google's approach to patents is significantly different from its own. Microsoft, Heiner argues, "is focused on infringement of patents that it has not contributed to any industry standard" whereas any standards-related IP is licensed on FRAND (fair, reasonable and non-discriminatory) terms.
"Google: Please don't kill video on the web" Microsoft pleads, obviously hoping to initiate some sort of campaign cry. It's one already picked up, in a manner of speaking, by Apple, which filed an antitrust complaint against Motorola Mobility earlier this month around 3G/UMTS standard patent licensing.
Motorola and Google are yet to comment on Microsoft's announcement.