Motorola RAZR foldable display technique shown in testing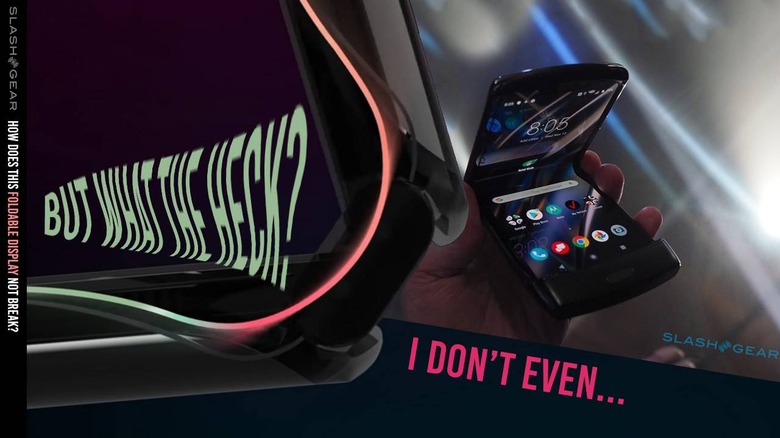 Motorola released a video this week showing how they developed the Motorola RAZR, and in the process, they showed the bend. You can see the process they use with the display to push the panel up and out, while said panel remains relatively safe from harm. This seems to bypass the less-than-stellar open-gap situation present with the first wave of Galaxy Fold (review release) devices.
The interesting bit in this video starts at around 0:45. After talking about working on the RAZR for 4 years, with Lenovo, you'll see an animated demonstration of the Moto RAZR unfolding. The key here, according to Motorola, is "moveable support plates" that "rigidly support the display when the phone is open," but also "collapse out of the way when the phone is closed."
They also noted – very quickly just after the 1:10 mark – that they used glass, stainless steel, and "some resin." There's simply no way to make a safe, just-rugged-enough device like this without some sort of bend-friendly component other than the display panel itself.
At 1:52 you'll start to see the testing process, opening and closing the phone with machines made to do just that – open, close, open, close, hundreds and thousands of times. All to make sure the display can withstand the movement. You might also want to see the internal photos of this device posted by the FCC this week.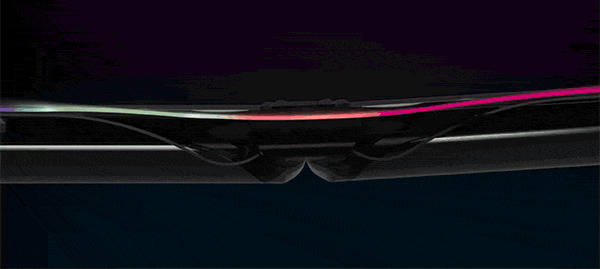 Below you'll see a MOTO RAZR 2019 video that's meant to be shared mostly on social media, so it's brief. But it's important, because it shows the components of the hinge blown apart, constructed piece by piece so you can see the claws, the screws, and etcetera.
This is just one of several different techniques companies employed in these first few attempts at releasing devices with foldable displays. You should also take a peek at our full hands-on with the MOTO RAZR 2019 and go back to the Galaxy Fold re-launch to see how they did it – and THEN see the world's first-to-market foldable display from back in January – it's not what you'd expect!