Motorola's Moto RAZR 2019 event is later today – but first, a giant leak! Today we're taking a peek at the foldable-display Moto Razr 2019, a device that's been a very long time coming. We've seen renders, we've seen blurry photos, we've seen basic specification lists – we've seen a lot. Motorola's "Moto Razr" 2019 just appeared in a listing on the FCC, complete with photos of the front, back, sides, and even under the hood.
Generally we don't get to see this much of a phone in advance of its official unveiling from its maker. But today, it would appear that someone's done a bit of a mess-up. Where it's necessary to file test reports via the FCC if you want to sell a phone in the USA, it's possible to request confidentiality photos of said test setup photos.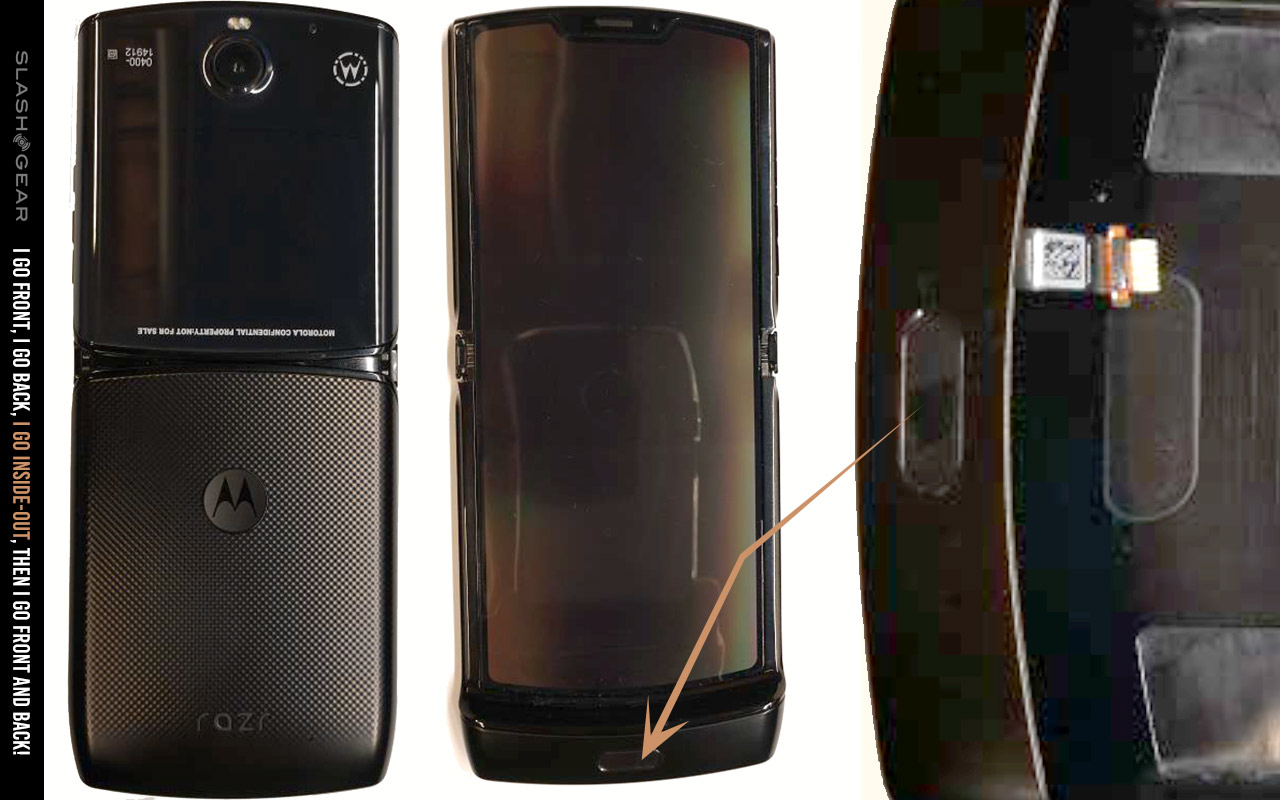 Someone messed up between the FCC's testing and the listing of said tests online. As such, even though we're able to see that the words "temporary confidentiality requested", no such confidentiality has been enacted. As relayed by MySmartPrice's tech blog, these images were posted to the FCC's public-facing test-listing site in full color.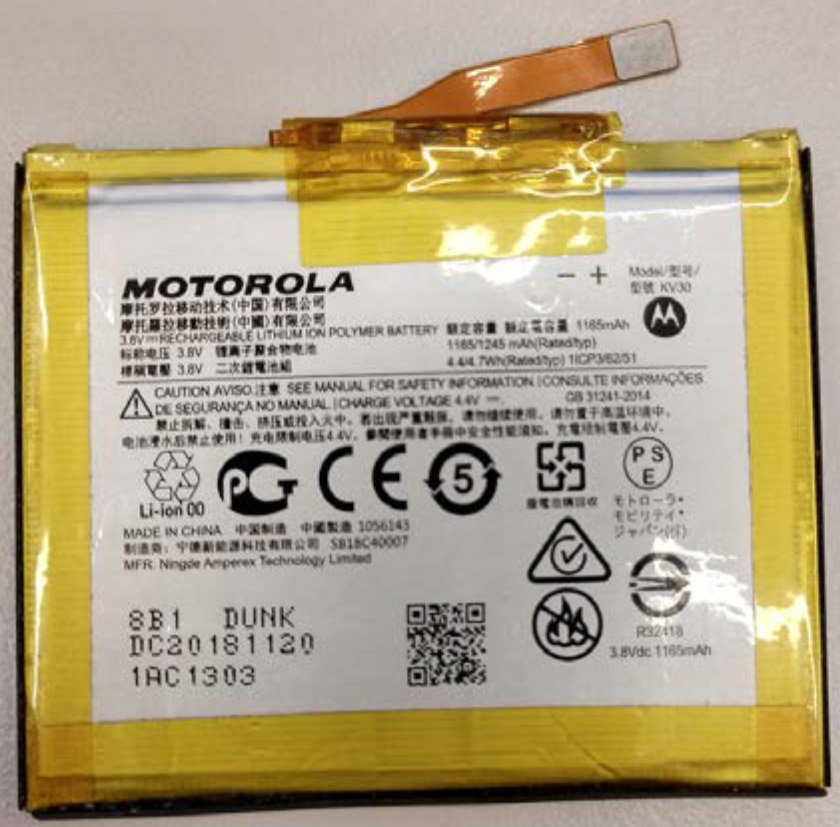 Above and below you'll see the photos of the Motorola "Moto Razr" 2019 in all its screen-off glory. You can see a variety of physical elements here, confirming previous hypothesis and analysis here on SlashGear as well as a dozen other early-look websites.
• Textured backside
• Notched top of display
• Notch contains speaker, camera
• Bottom lip like original RAZR
• Fingerprint scanner on lip
• USB-C on bottom
• Flat display (when unfolded)
• Single back (fold out) camera with dual-LED flash
• Small external display (backside when unfolded)
• Single back mic hole
• Between 1165-1245mAh battery*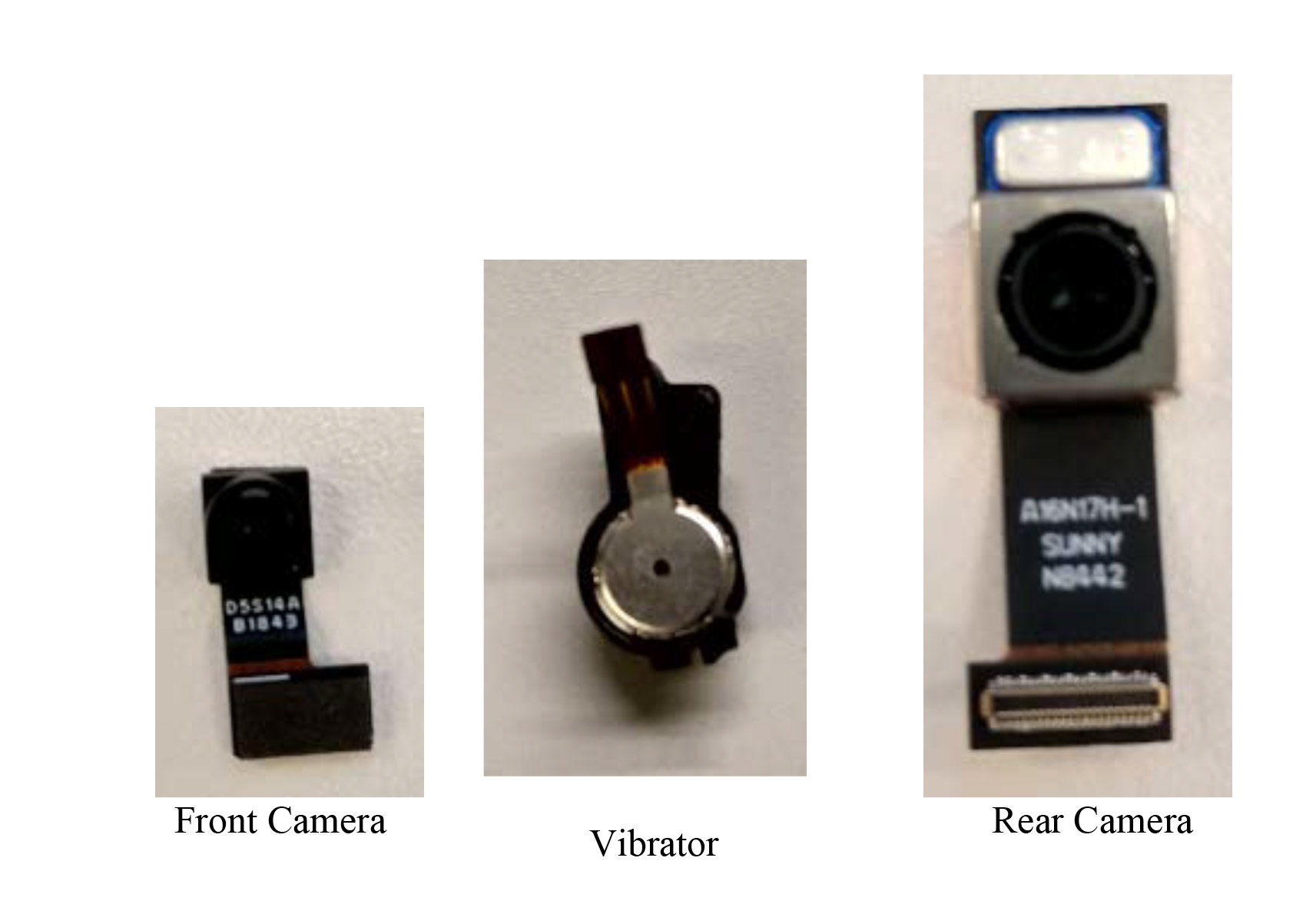 Above you'll see details we can glean from the photos of this Moto Razr via the FCC. It's important to note here that these tests appear to have been done earlier this year – not in November. So if the final product looks just a BIT different from this, it would not be a major shock.
*NOTE: The Moto Razr 2019 was also previously tipped to roll with a larger battery than this – upwards of 2730mAh – so we'll just have to wait and see! Previous tips also suggested a Qualcomm Snapdragon 710 SoC.
UPDATE: The Qualcomm Snapdragon 710 SoC is confirmed here via the teardown. Take a closer look at the codes on the boxes – there's that Qualcomm SDM710!
It's likely the external display will be 6.2-inches (unfolded) with 876 x 2142 pixel resolution. The external display (or cover display, if you prefer) will likely have 600 x 800 pixels across its face.
The price of this smartphone will reflect the high-end nature of the foldable display. If you expected a low price because this is a retro design (other than the display), you would be dead wrong. Rumors suggest this device will cost approximately $1,500 in its base configuration.
We'll know more later today. The Moto Razr will be revealed officially at an event that's set to take place at 7PM PST (that's 19:00 PST), later today, November 13, 2019.