Motorola DROID RAZR M HD leaked with details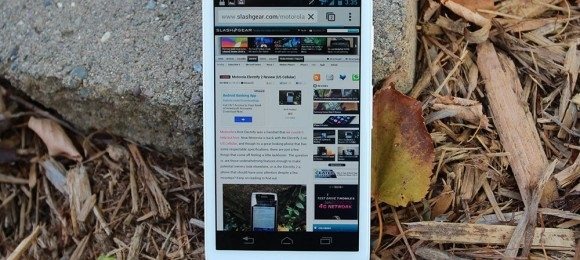 A few details have been leaked by an anonymous tipster as to what the next-generation DROID RAZR M will be, building on the greatness of the already fabulous palm-sized beast. We had our first look at the original DROID RAZR M earlier this year in NYC, the reveal event also playing host to one of the first public showings of a newly minted Google-owned Motorola, complete with Google-minded software choices for Android – like on-screen buttons, for example. Here we're seeing the logical next step for the DROID RAZR M with an "HD" name addition, but the specifications we're seeing aren't quite as solid as we'd hope – not logically, that is.
When you deal with leaks, tips, and rumors such as these, you've got to use logic above all else. We've got a bunch of text from a tipster that PhoneArena seems to trust well enough, but given the notion that this device would nearly out-do the now-hero-status-holding DROID RAZR HD, we've got to question its authenticity. The original DROID RAZR M is known for its lovely tiny 4.3-inch display, while the current DROID RAZR HD (and RAZR MAXX HD, for that matter) has a 4.7-inch display. The tip we're seeing today cuts the gap between the two with a 4.5-inch display for a new M HD.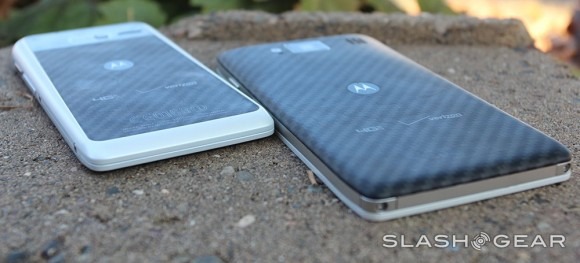 This machine has been tipped to work with Android 4.1, size up at 5.15 x 2.52 x 0.035 inches, and weigh in at 5.22 oz. The display is said to be a 4.5-inch 720 x 1280 pixel resolution TFT LCD, that being 326 PPI (highly impressive). This smartphone is being tipped here as coming with a massive 3300 mAh battery and will work with the same processor the original M had (and has) with the MSM8960, that being the Qualcomm Snapdragon S4 Plus dual-core 1.5GHz SoC.
Inside you've got 1GB of RAM (Dual-channel, 500 MHz) / DDR2 / 8192 MB ROM and built-in storage at 16GB. You'll be able to add a microSD or microSDHC card for memory expansion up to 32GB with this device's microSD card slot, and the machine will of course be working with Verizon's brand of 4G LTE data. This machine will likely be appearing at CES 2013 if it does indeed show its face in the real world at all – stick with us in the [CES 2013 tag portal] until then – not too much longer now!