Moto X and the details you need for an ideal launch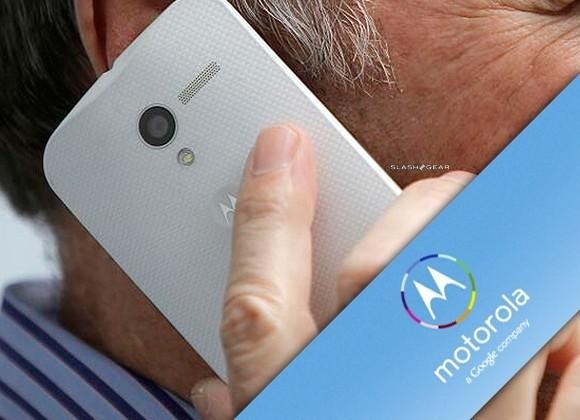 The next Motorola smartphone launch, the Moto X, is going to be massive. There's very little we haven't heard – or cannot guess – about the machine that's just this week appeared in the hand of Google's own Eric Schmidt. While we'll be going over the suspected specifications of this device here in this article soon, right now the most important bit of information for you is this: Google will be backing this machine from start to finish.
With Google supporting the release of this machine, several things will certainly be true. The first is that Motorola will have a level of support and visibility in the market that they've not had since the height of Verizon's "DROID" line. And what's more, while Verizon had a contract with Motorola for that release and continue to have a licensing agreement with Lucasfilm for that name, Google owns the operating system inside the Moto X.
So Google owns the software as well as the hardware, having secured their ownership of Motorola long enough ago that they're through with their scheduled creations still needing to be completed before Google could have a real hand in the process.
Though Motorola and Google operate separately, and indeed one does not communicate on every single level with the other, Google will be supporting the launch of this phone. This device will have a backing unlike any Android phone has had before it – unless you count Samsung, of course.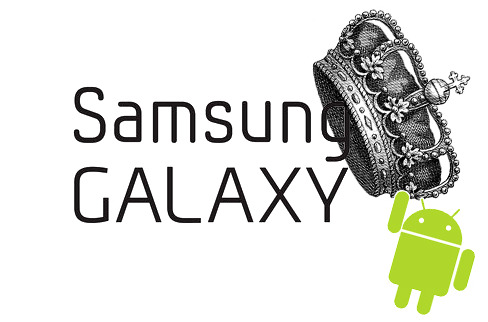 But even Samsung, with their Galaxy line of smartphones – the most popular line of Android devices in the world – still have a barrier that a company like Apple does not. Apple owns the software and the hardware in the iPhone. Now that Google owns the smartphone hardware manufacturing process with Motorola and the software that runs in it, we'll get to see what it's like for Apple to finally have an opponent attacking from the same angle – more or less.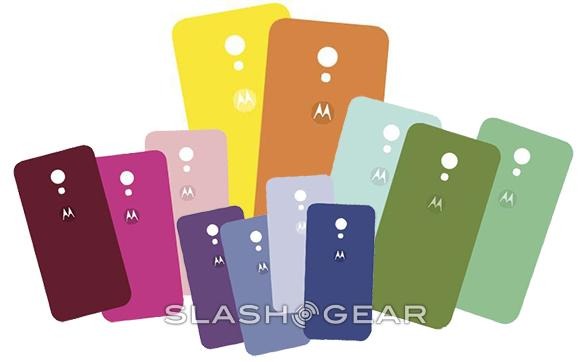 The Moto X itself will be appearing with modest specifications. According to an amalgamated set of rumors, tips, and inferred truths from the leaked images of the machine that've appeared thus far have shared, the Moto X will exist as follows:
• 4.3 OR 4.7-inch display with 720p resolution
• Bluetooth 4.0 + EDR
• 4G LTE for multiple carriers (Verizon, AT&T, possibly T-Mobile)
• Wi-fi 802.11ac
• Stock or near-stock Android (with minimal carrier-added software, if any)
The styling of this device will be – is – guaranteed – to match that of the first image in this post. It's a photo of Eric Schmidt, co-founder of Google, and it matches leak after leak of the device as it's appeared from factory floor photos in multiple colors. We've seen green, bright pink, light purple, and both black and white up front.
The full "taste the rainbow" collection will likely be based – at least lightly – on the Motorola logo updated earlier this month. There you'll not be seeing black, white, or gray, but they're rather good bets if you're betting.
The machine is coming in both a flat, solid bit of soft plastic and a more textured edition as you'll see Schmidt carrying above. Exceedingly thin, this machine will be aimed – as most Motorola phones are – at being robust, as well. You wont be complaining about scratches to this device any time soon (at last to the back panel), while the front will still need to be made with some form of reinforced glass or the other.
The actual final release of this machine will likely be coming somewhere in the latter half of August. According to a Verizon roadmap, the big red version of the machine will be appearing on the 23rd of August, while the announcement for the phone could take place far closer to the end of the month we're in right this minute.
Sound like a solid release, based on what you've read? Are you ready to pick a color and texture – not to mention engraving – for the back and front of your phone yet, or are you still deciding if it makes sense to move away from a top-tier smartphone to join the Moto X party? Or could it be that this machine isn't aimed at early adopters, but the everyman instead?