MOTO 360 smartwatch's sapphire: wearables' first must-have feature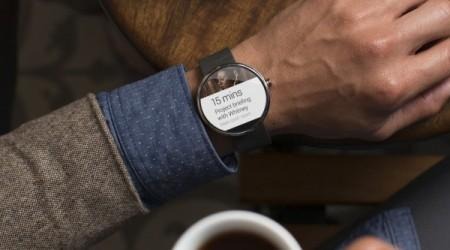 Motorola took the wraps off its Moto 360 smartwatch earlier this week alongside Google's introduction of the Android Wear platform. The Moto 360 was teased in a variety of fashions, but specifics on hardware and what consumers could expect were slight. Fast-forward a few days, and some leaks have already started, among them being a hint towards sapphire glass.
The leak took place on the Chinese website Weibo, where it is said the Moto 360 will feature an OLED display, and that — like the TrueSmart smartwatch — it will be protected with scratch-resistant sapphire glass, something Corning recently spoke out against earlier this month.
The move to use sapphire isn't surprising, and was accompanied by another tidbit of information that falls in line with what little has already been officially stated: that the Moto 360 smartwatch will use wireless charging. Such follows word from one of Motorola's directors that the smartwatch won't be charged via USB.
The video above demonstrates what Motorola envisions for its Android Wear smartwatch. You can find out more about the Moto 360, Android Wear, and other wearables by hitting up our SlashGear Wearables Hub, as well as checking out the timeline below.
VIA: CNET
SOURCE: G for Games