Corning exec belittles sapphire crystal displays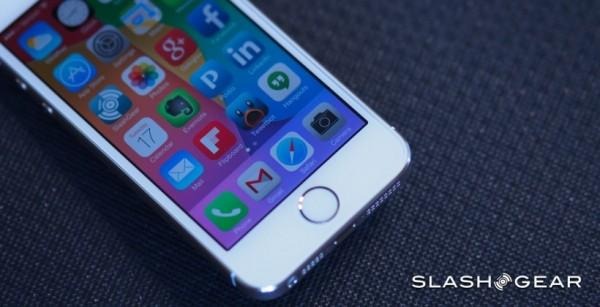 Facing possible substantial competition in the market, a Corning Glass executive took an opportunity to share a few uninspiring facts about sapphire crystals. This material is rumored to be employed in Apple's upcoming iPhone, which could turn the tides of the market against Corning's core business.
In the mobile world, Corning is most popular for its scratch-resistant glass displays used on smartphones, tablets, and other touchscreen devices. Though the company's Gorilla Glass line has continually improved through generations, as the name implies, the displays still use glass as the primary material. Glass, particularly Corning's, has become the staple of the industry, but that might soon be changing thanks to Apple.
With the iPhone 5s and 5c already out in the market, fans and analysts turn their eyes and minds toward the next iPhone. One of the highly speculated features expected to debut on the so-called iPhone 6 is a sapphire crystal display. Of course, Apple would never comment on rumors and speculations, but its movements almost all but point to that direction. And the Cupertino-based company isn't a stranger when it comes to sapphire, since it uses the material to protect the iPhone 5s' rear camera as well as the new Touch ID home button-
Naturally, this new type of display will make many wonder if Corning has anything to say. At a Morgan Stanley conference, Corning SVP and Corporate Controller Tony Tripeny took the opportunity to reveal some truths about sapphire. Interestingly, he does admit how sapphire is highly scratch-resistant. The problem, however, is the costs that have to be paid. And that isn't just financially. In essence, sapphire is about 10 times more expensive and 1.6 times heavier. It requires 100 more times energy to generate a sapphire crystal and takes 4,000 times longer to form at extremely higher melting temperatures, making it also environment unfriendly. All for having a resistance that Corning claims it can sufficiently match with glass.
Given that we still don't have a mass market sapphire crystal smartphone display just yet, we can't really confirm Corning's claims. But even if Apple does push through as the rumors hold, Corning isn't worried. It believes that the new sapphire crystal will just be a passing fad. But perhaps it underestimates too much Apple's uncanny ability to turn fads into a profitable business.
VIA: Apple Insider