Omate TrueSmart smartwatch earns Sapphire glass, Google Play, and 1GB memory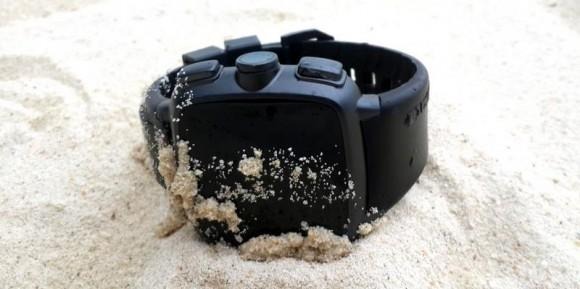 If you'd seen the Omate TrueSmart "2.0 Smartwatch" before but wondered why they'd not brought the best of the best specifications to the market as it hit the Kickstarter circuit earlier this month. What we're seeing now is a collection of updates to the device that – before the age of crowd-funding – we'd have never seen. Before this age, all of these changes would have been made behind the scenes, with only a final product released all at once.
The Omate TrueSmart 2.0 – or just TrueSmart, as we'll be calling it in this article from here on in, was originally shown off without suggestion of official Google certification. This would mean no official Google Play access, of course, as they would not have gone through the process in which Google would have given the device their official "thumbs up" for hardware quality. Not two weeks after its initial public showing and the team have confirmed that the TrueSmart watch will, indeed, be connected to Google Play.
Another boost this device has been given – in at least one of its iterations, of which there may well be many – is the addition of 1GB of RAM. This boost is made over a standard (relatively low by todays standards) 512MB of memory. No worries though, TrueSmart has been suggested by its creators to work perfectly well with the smaller bit of RAM – we'll see how well it runs the oddball apps (high powered games not necessarily made of the watch) soon enough!
NOTE: This device works with 4GB of internal storage and will be working with a microSD card slot for expansion by up to 32GB with your own microSD card.
This watch has also been given Sapphire Crystal Scratch-Proof glass. This is the same sort of glass – or a similar mixture, anyway – to what you'll find on the back-facing camera on the iPhone 5. It's extremely tough, needless to say. Meanwhile the Samsung Galaxy Gear will likely be launched with Corning Gorilla Glass and – as it stands – noone knows what the Apple iWatch will come packed with.
For more information on this watch, you'll want to follow the ever-growing brick road of articles we've got written here on SlashGear in the timeline below. This watch is shaping up to be a rather interesting enterprise of a wearable, that's for certain.