Moleskine's Smart Planner is a new magic journal for Pen+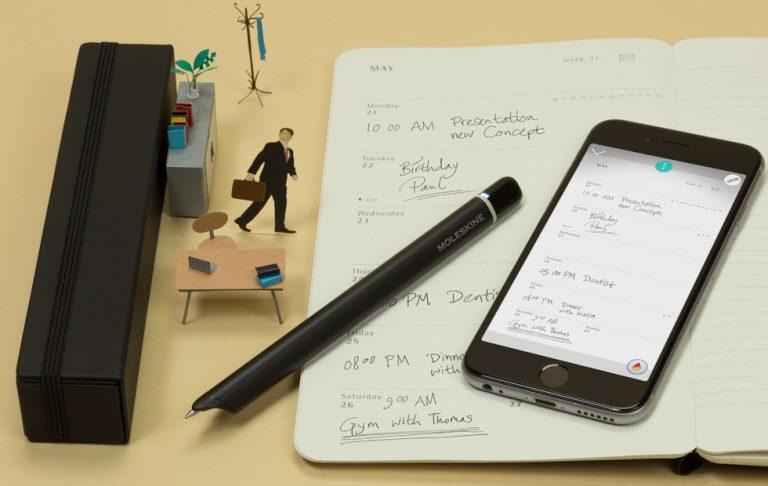 The folks at Moleskine have created a planner to write in – but it's not like any other planner in the world today. This is the Moleskine Smart Planner, and each page inside contains a near-invisible grid. Each grid allows the Moleskine Pen+ to pick up and digitize every pen-stroke that comes with the pen's flowing ink.
This notebook works with the Moleskine Smart Writing Set – which comes with a paper tablet. The Smart Planner is the Moleskine that's missing from the Moleskine-made Smart Writing Set. This notebook's pages are specially made to work with the Moleskine Pen+, but can be used with any other pen, pencil, or other writing utensil.
To be extra clear here – the notebook itself is made of paper products. It does not do anything super special without the Pen+, also made by Moleskine. Once the pen is in play, the user can write notes and record them to the pen, then to a smartphone or tablet connected with Moleskine Timepage, iCal, Microsoft Outlook, and others with a Google Account – Google Calendar too, of course.
The pen might look familiar to those smart pen aficionados out there – it looks somewhat like a the Livescribe pen from a couple years ago. But it's NOT.* The Livescribe 3 looked a lot like what we see here, and in fact was made a Moleskine edition, too, but it's a different piece of equipment.
*UPDATE: Moleskine wishes to make clear the following: "The pen that is used with the planner is called a Neo smartpen."
Another dead-ringer is the NeoLAB Convergence N2 smartpen.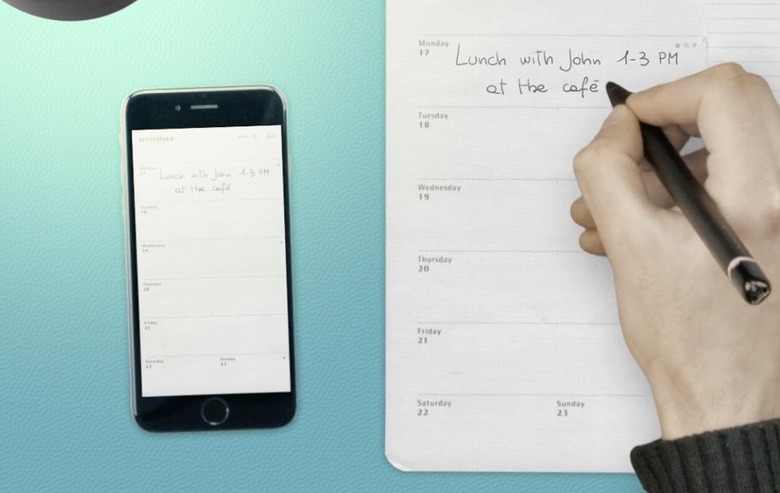 The Smart Planner is priced at €29.90 / $29.90 / £25.99 and will be in stores immediately if not soon. The Smart Writing Set is already in stores and costs right around €229/ $199 / £199, depending on where you look.