Livescribe 3 Smartpen Moleskine Edition goes up for preorder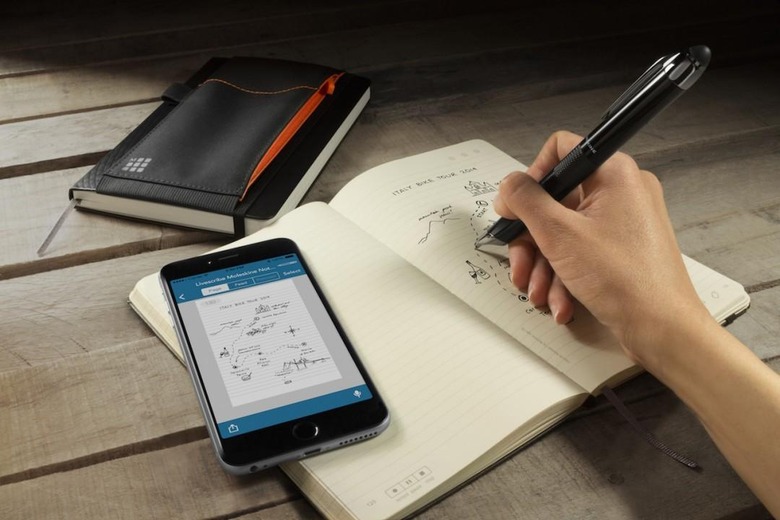 Livescribe and Moleskine announced today that the Livescribe 3 Smartpen Moleskine Edition has gone up for preorder. This allows Livescribe users to use the maker's smartpen with the classic writers-favorite Moleskine notebook for making digital and handwritten notes one and the same. The devices work fairly conventionally — users will use the smartpen to write in the Moleskine Edition notebook, and the mobile app will take care of the rest.
There's both an Android and an iOS app available, making the setup suitable for those using a smartphone and/or tablet on either platform. The handwritten notes show up in the Livescribe+ mobile app as digital notes. The features extend beyond simple digital archiving, however; as one example, written notes can be synced with recorded audio.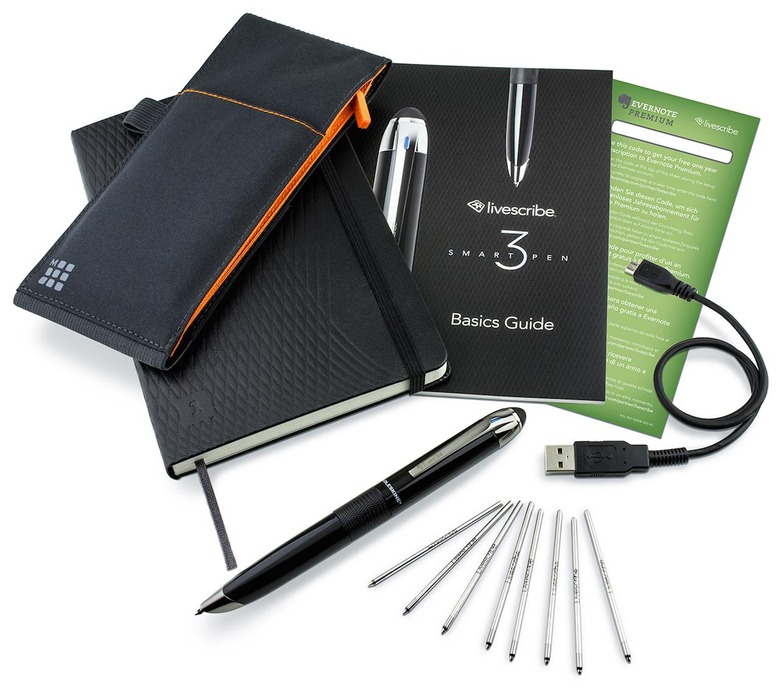 The idea is that many, despite our tech-filled world, still like to brainstorm and take notes by writing them in a notebook. Handwritten notes are a problem, though, when it comes to storing them and sharing them. Until the advent of smartpens, users only had the option to manually type them into a word processor or snap a digital image of the written page.
The preorder is for a bundle that include a Livescribe 3 smartpen with Moleskine branding, the Livescribe Notebook from Moleskine, a year's subscription to Evernote Premium, a Moleskine tool belt, and the Livescribe+ app, which is free. Price is $229.95 USD; shipping will start some time later in September.