Moleskine Adds Livescribe Digital Pen Support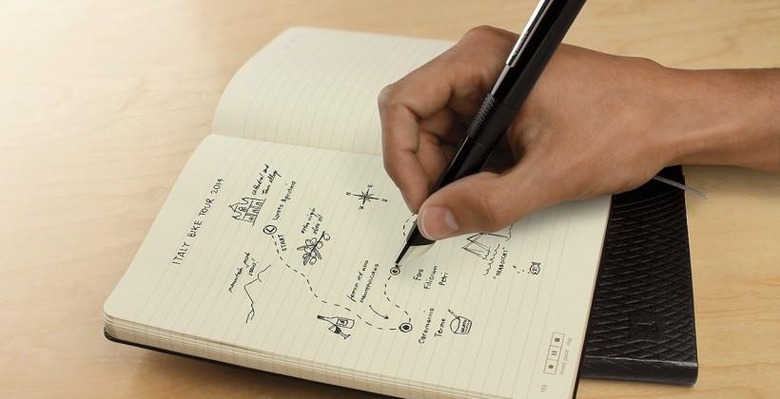 Paper notebooks show no signs of dying off, and so Moleskine is partnering up with Livescribe to make new pads that will work with the digital pen company, pushing handwritten notes up into the cloud. The new Moleskine Notebooks look at first glance to be just the same as their regular counterparts, but have been given the unique printed patterns that the Livescribe pen range can track and thus digitize.
For those unfamiliar, Livescribe uses a tiny camera embedded by the nib of its pens to track those patterns as the user writes, and so can create a digital record. That's passed over to an iPhone app, in the case of the most recent Livescribe 3, or alternatively synchronized via WiFi direct to Evernote, as on the Livescribe Sky.
Once digitized, there's support for things like searching through handwritten notes. The special Moleskine notebooks support tagging and flagging, as well as controlling all the digital pen's settings such as hooking up to WiFi or upgrading firmware.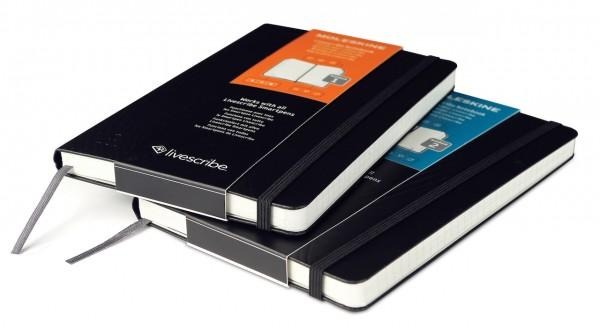 It's not the first time we've seen Moleskine embrace digitizing technology in an attempt to keep its notebooks relevant. All the way back in 2012 the company cut a deal with Evernote to make scanning in handwritten notes and sketches to a digital notebook easier.
That was followed earlier this year with the Moleskine Business Notebook. However, both required some extra stage in importing – using a smartphone camera – whereas with Livescribe the pen itself is the intermediary.
As with any Moleskine, part of the charm is the by-now-classic design. That means rounded corners, an elastic closure and ribbon bookmark, and an expandable inner pocket (into which Moleskine slots the Evernote control bookmarks).
Both #1 and #2 series journals will be offered, in the US and Canada, priced from $29.95.
SOURCE Moleskine