Mixed Galaxy Tab 7.7 rulings confuse even Samsung (but it may not matter anyway)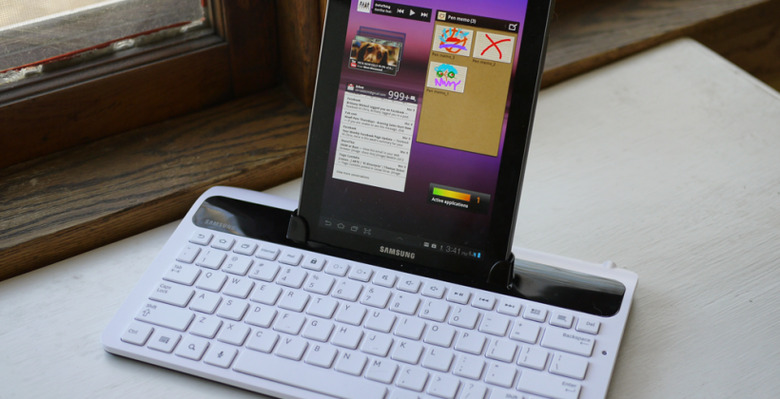 Apple's Europe-wide sales ban of the Samsung Galaxy Tab 7.7 has prompted confusion this morning, with uncertainty – including from Samsung itself – as to what impact it will have on store shelves. The sales injunction, awarded by a Dusseldorf appeals court earlier today, seemingly conflicts with a UK court ruling earlier in July which ruled that the 7.7-inch tablet had not, in fact, copied the iPad's aesthetic.
"We will take all available measures to minimise the ruling's impact on our business operations" Samsung UK told SlashGear in a statement today, though could give no further indication as to what might happen to in-store availability.
Meanwhile, Samsung's flagship London, UK store only had stock of a single model – the 16GB WiFi-only Tab 7.7 – on hand and, while insisting that the tablet was not discontinued, said it did not expect to receive more stock. Staff blamed the high price of the tablet, which uses a high-resolution Super AMOLED Plus display and slick metal chassis, for low consumer demand.
Instead, it was suggested, Samsung was promoting the Galaxy Tab 2, which offers a 7-inch screen at a lower price. Online retailers are still offering the Galaxy Tab 7.7, though the £379 ($589) price tag for the 16GB version is considerably higher than what, say, Google is charging for a Nexus 7
What, then, the impact of the Apple ban will be is unclear. We'll be checking back with Samsung for more information when it has it.