Misfit Bolt Hands-On - Wakey Wakey, Rise And Shine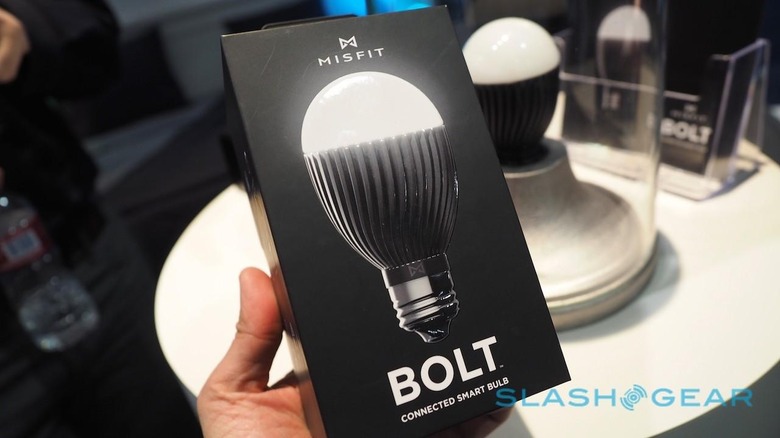 Does the world need another connected lightbulb? Misfit believes the answer is yes, and it's taking advantage of its existing place on people's wrists to give its Bolt bulb an edge. Launched at CES this week, the color-changing LED light is quite content to do the usual hue-like switching of tones between different presets; however, it can also wirelessly connect to Misfit's Shine and Flash wearables, along with the Beddit sleep monitor, and tie lighting effects into your sleep patterns.
The combination of wearable and lamp means Misfit can rouse you of a morning with a virtual sunrise, and then over time begin to match your sleep cycles to make sure you're as perky as possible. Misfit Flash owners can even control power and brightness direct from the wearable, without having to reach for their phone.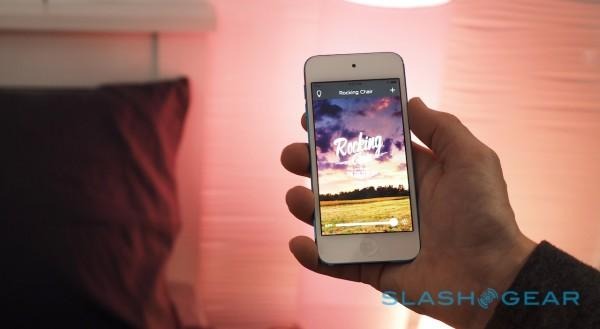 If you can be bothered unlocking your iOS or Android handset, mind, you'll eventually have two apps to choose from. At launch, there's integration into the existing Misfit app, for linking Bolt to sleep patterns.
However, down the line will be the Misfit Home app, with different preset scenes like "Sunset," "Rainbow," and "Salt Flats". The presets can have their brightness adjusted, and if you have multiple bulbs then the presets will set them to slightly different but complementary colors.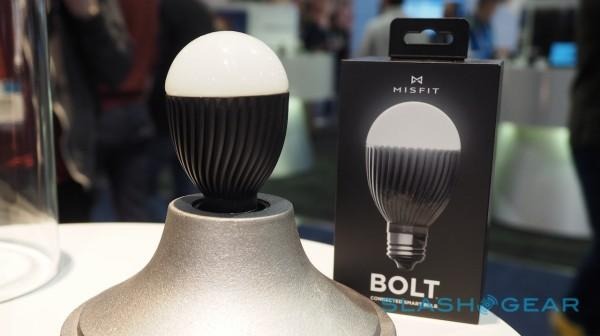 I tested Bolt out here at CES, and first impressions are solid. It pairs directly with your phone rather than via a hub, using Bluetooth LE, and is certainly hefty with a solid aluminum body that acts as a heatsink. That could present an issue with lighter fittings, mind.
As is often the case when I'm checking out a new connected bulb, the inevitable comparison I make is to Philips' established hue platform. At 800 lumens, Bolt is brighter – by around 200 lumens – than hue, though on the flip side Misfit's ecosystem is nowhere near as strong, lacking the integration with a broad range of third-parties that Philips has organized over the past few years.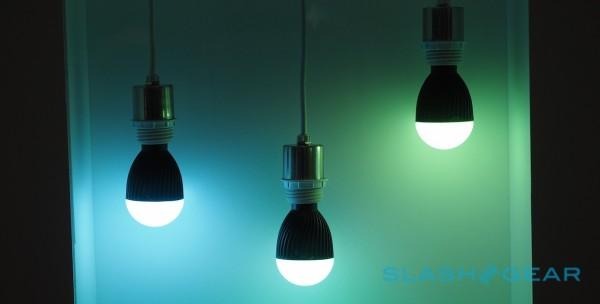 That takes time and effort to establish, though it's certainly not impossible: the rapid rise in Nest's support in and of third-party services shows that, when you put your mind to it, you can bump up your interconnectivity at a fairly rapid rate.
For the moment, then, Bolt is ambitiously priced and, like Elgato's Avea LED bulb I reviewed recently, certainly functional at its core duties with the added benefit of wearable support. If you're already a Misfit band user, Bolt's $49.99 price tag (or $129.99 for three) is competitive.