Misfit Bolt is your connected lighting wake-up call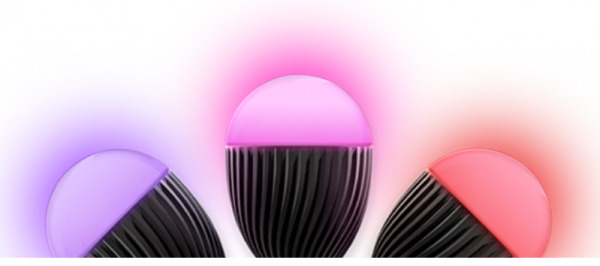 Misfit has a pretty solid track record with wearables, though the knock is that they're a bit simple. Their app does a good enough job of feeding you the info their wearables gather, but still — something seems missing. At CES this week, Misfit is announcing they've got light bulbs coming, which sounds a bit odd at first. Then you realize they're connected bulbs, and will work with Misfit's other wearables like the Flash or Shine. The goal with Misfit's new Bolt bulbs is waking you up, ever so gently.
Bolt will work with your other Misfit products to discuss when a good time to wake you up might be.
The Bolt lightbulbs do what many connected LED bulbs do; they change color, and can be controlled via an app. Misfit promises millions of color combinations, and can change the scene based on photos you choose, which will create an in-room landscape.
Bolt also communicates with your wearables to find the lightest point in your sleep cycle, then wakes you up via lights. Rather than flashing freak-out, you'll get a gentle rising light that mimics the sun.
Bolt is controllable via Misfit's incoming Home app, or can be used with Logitech's Harmony Home remote/app combo. The Bolt will retail for $49.99 each, and are currently up for pre-order via Misfit's site.