Microsoft Surface event coming to the spookiest date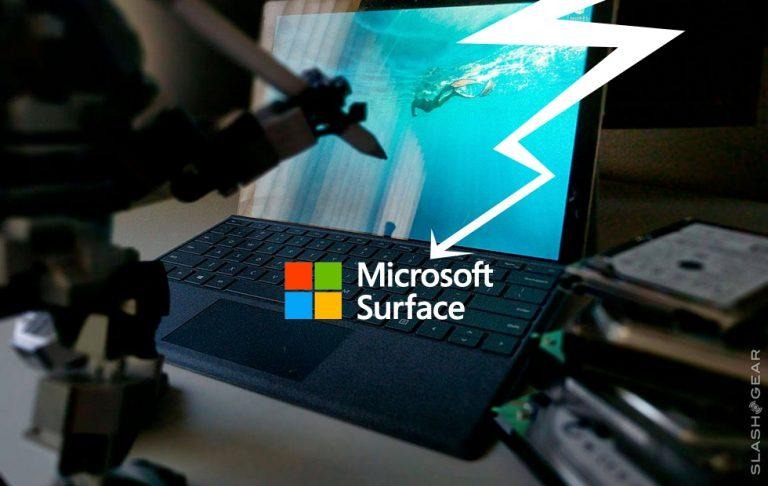 A new Microsoft Surface event is headed for London as the company holds their annual "Microsoft Future Decoded" session series. This event series takes place on the 31st of October and the 1st of November 2017 at ExCeL London. Microsoft's own Panos Panay is set to speak – he's Corporate Vice President of Microsoft Devices, and his job is almost always to reveal the next generation in Surface tablets.
Also joining the event will be Lorraine Bardeen, General Manager of Windows and HoloLens Experiences. It would not be a shock to find that a set of new Surface devices were revealed alongside newest-looks at the oncoming array of HoloLens and Mixed Reality devices too. One October 17th, the latest Windows 10 Fall Creators Update will be made available to the public along with new laptops, desktops, and Mixed Reality headsets.
Also set to appear at the Microsoft Future Decoded event will be Mark Russinovich, Chief Technology Officer for Azure, and Julia White, Corporate Vice President for Azure + Security Marketing. Joseph Sirosh Corporate Vice President of Microsoft's Data Group will be in attendance along with Mark Shuttleworth, Founder and CEO of Canonical. Microsoft Research Cambridge's Laboratory Director Chris Bishop will be there as well.
On Tuesday, the 31st of October (Halloween, that is), the event series will be split into two main segments: Industry Insights & Futures (with emphasis on technology and Artificial Intelligence) and The Open Cloud. On Wednesday, the 1st of November, the event will have two main event segments: Azure summit : Digital Disruption Today, Tomorrow and 2020, and Tech Deep Dives.
A source speaking with The Verge suggested that "at least one new device" will be at the event. Microsoft recently released new colors for the Surface Laptop, a sort of update which generally means there won't be a brand new model any time soon. It also seems like only yesterday when our Surface Pro review went live.
Perhaps a brand new Surface Studio is in order for the event. It'll also have been a whole year since the Surface Book i7 was first revealed at a similar event. Either way – stick around! We'll be bringing you all the news that's released right here on SlashGear!