Surface Book i7 release date and pricing join power and battery life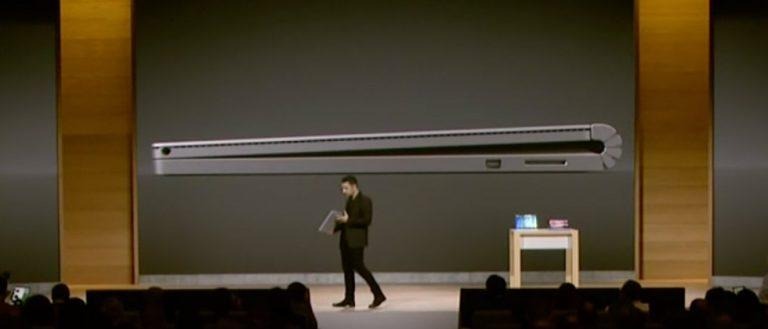 Microsoft Devices leader Panos Panay stepped onstage today to present the newest version of the Surface Book. This new edition of the device is the one shown in several videos released today – and seen below. It looks very, very similar to the original Surface Book, but here has longer battery life and a bit more power for the ever-evolving needs of the everyday user.
"There's this idea where the product helps bringing all those people's ideas to life," said Panay. "When you see people doing amazing things like that, it gets you thinking 'that's what we're doing it for.'" Panay went on to make some hefty claims about the possibilities with the Surface Book.
"[Surface Book] has the highest user satisfaction among any Windows 10 machine or any MacBook," said Panay. "The question is why, how is that?" Panay went on to describe how people use the Surface Book, and what they're able to do with it that they aren't with any other device.
Above and below you'll see videos showing off the possibilities with this device. See the Surface Book's refreshed look (not that much different from the original) about halfway in to the video above. Below is a video showing the Surface Book i7 off in its full glory.
According to Panay, this model has 30-percent more battery life than the original. It also has, says Panay, 2x better graphics, and "3x more than the MacBook Pro 13." Until Apple's event on the 27th, of course.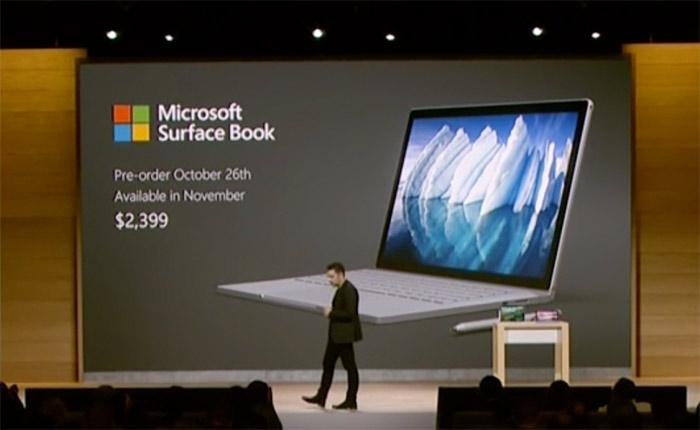 The Microsoft Surface Book will be going on pre-order today and will be fully available in November. The standard model will cost users $2,399 USD, while Microsoft is also making the first Surface Book available for $1,499, while the Microsoft Surface Book Pro 4 now costs $899.