How Surface Studio takes on iMac in 5 steps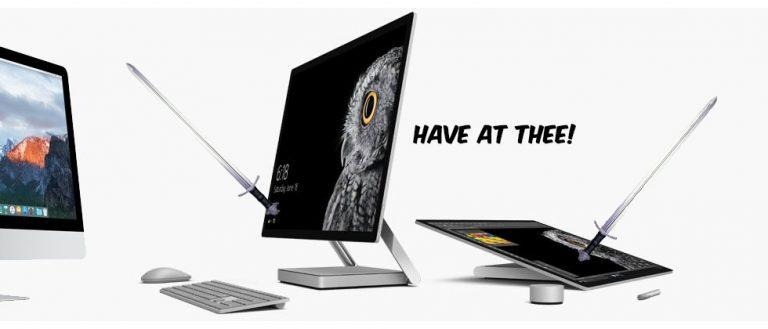 The Microsoft Surface Studio was revealed this morning in a presentation that may be making Apple apprehensive. You see, Apple has an event taking place tomorrow, and they'll be revealing their own machines. It's likely Apple will have a set of new MacBook Pro units ready for the public then. But for now, Microsoft is attempting to get in while the getting is good.
Microsoft made some top notch moves in their presentation this week. The company dedicated their last 100 (give or take a few hundred) presentations to work and games. Now, at last, Microsoft comes out punching for creative applications.
The Surface Book i7, Windows 10 VR, and game streaming upgrades were interesting on their own. But it's the Surface Studio where Microsoft is aiming to change the way creative people make art. And design things, and illustrate, and conjure up 3D sculptures in the digital realm.
1. Industrial Design
This desktop machine's industrial design is much like the newest wave of Surface devices. That means sleek, simple, and quite plain – in a good way. This machine is silver matte aluminum and has a small black bezel around its edges – and little else. The display is on display and is ready for use as a tool, too.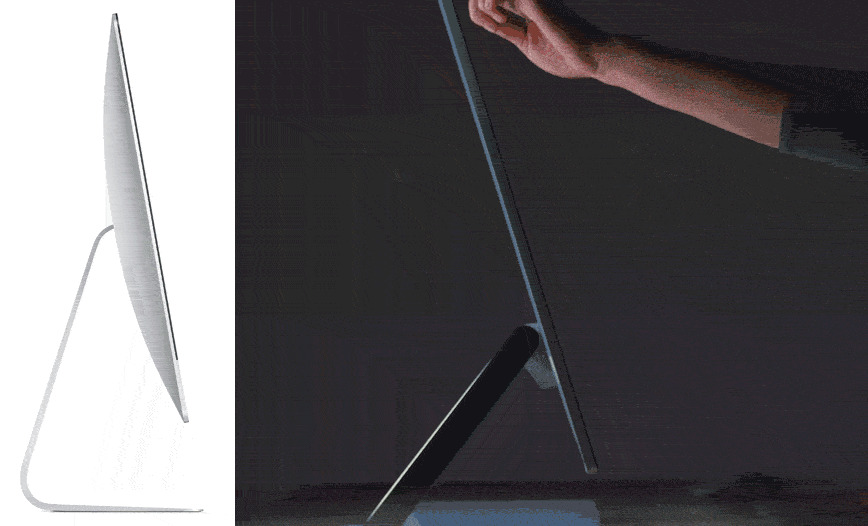 With a "Zero Gravity Hinge" the user will be able to move the height of the display and angle up and down with ease. The weight of this PC is 21.07 lbs max (9.56 kg) – we'll have to assume for now that most of the weight is in the base. Angles at which the user can work and holding tight when the time comes will be important. The iMac doesn't move like that.
2. Surface Pen
In this device is the hardware necessary to work with the newest Microsoft Surface Pen. The Surface Pen works with 1,024-levels of pressure sensitivity and "a working eraser." This stylus can attach to the side of the Surface Studio magnetically, like the rest of the Surface line. Apple has the Apple Pencil, but it only works with the iPad Pro (for now).
Microsoft has worked with a variety of software partners to make sure the Surface Studio is tops. Surface Studio's integration with the Surface Pen works with pro creative apps aplenty. SOLIDWORKS works, as does Autodesk and Adobe Premiere Pro.
3. Surface Dial
In a fashion sort-of like Wacom's Cintiq Touch display, the Surface Studio includes a menu tool. This tool is not like Wacom's – Wacom's is a set of soft-press buttons. The Surface Dial is a device which can do many things, including summoning a set of menues inside Windows 10. Proximity of the Dial to the display changes what's seen and available for selecting.
The Surface Dial is able to adjust the volume of a music track, or scroll through pages in a web browser. The Dial can let users "fly through" cities in Windows Maps by zooming in tangent with touch controls. All the while, this Dial provides haptic feedback to further the connective experience.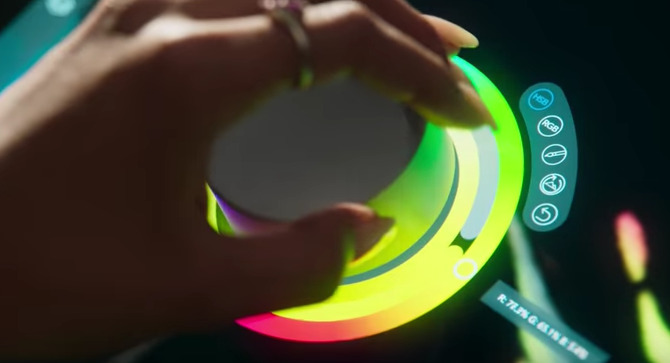 Microsoft's Surface Dial can be had separate from the Surface Studio. In fact it works with several Surface devices, and is available from Microsoft online for a cool $99 USD. The only down side to this piece of equipment is its necessity for 2x AAA bateries (included). But Microsoft does mention a "12 months typical" battery life (with 4-hour daily use).
4. Specs Battle
A Surface Studio with 1TB storage, 8GB RAM, and Intel Core i5 processor rings in at $2,999. This device has a 28-inch display with resolution 4500 x 3000 and 10-point multi-touch. This device has adjustable head and body hinges so it's able to function at a wide variety of angles.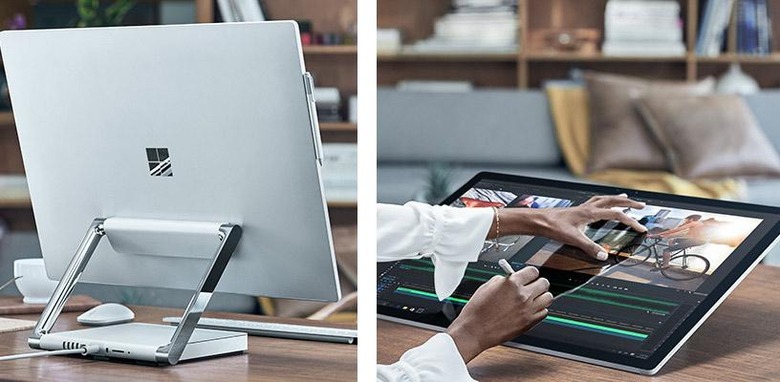 An Apple iMac with 1TB of storage, 8GB RAM, and Intel Core i5 processor rings in at $1,799. This device has a 27-inch display with resolution 5120 x 2880 and no touch capabilities. This device's display angle adjustments rest in its head alone.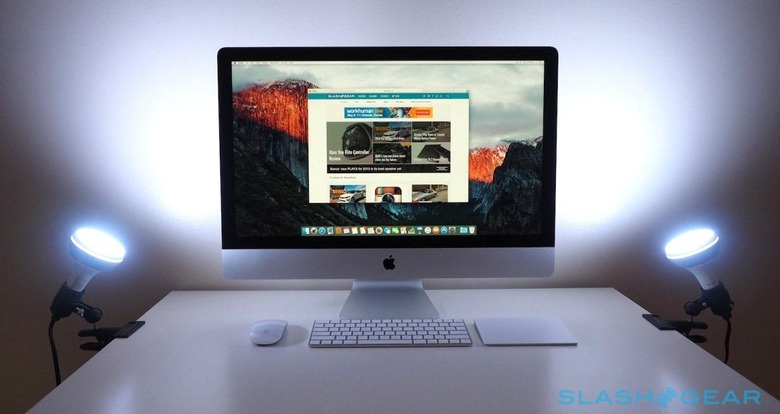 The iMac has a sharper display, and its display is 1-inch smaller. The Surface Studio is not limited to what it's able to do with a mouse/touchpad and keyboard. Surface Studio comes with a touchscreen, Surface Pen, and Surface Dial for creative control.
5. Xbox
The Surface Studio is able to work with an Xbox One Wireless Controller right out the box. This and the fact that this device runs Windows 10 makes plain its more open ability to play games of all sorts. Windows 10's "Xbox Play Anywhere" games allow shared progress from Xbox One to PC and back again.
Lots of games are available on the iMac – but most games come to Windows first, and often not to OS X at all. Apple hasn't made the major strides in controlling the gaming experience that Microsoft has. While there are PCs better for straight up gaming, the Surface Studio has some real potential.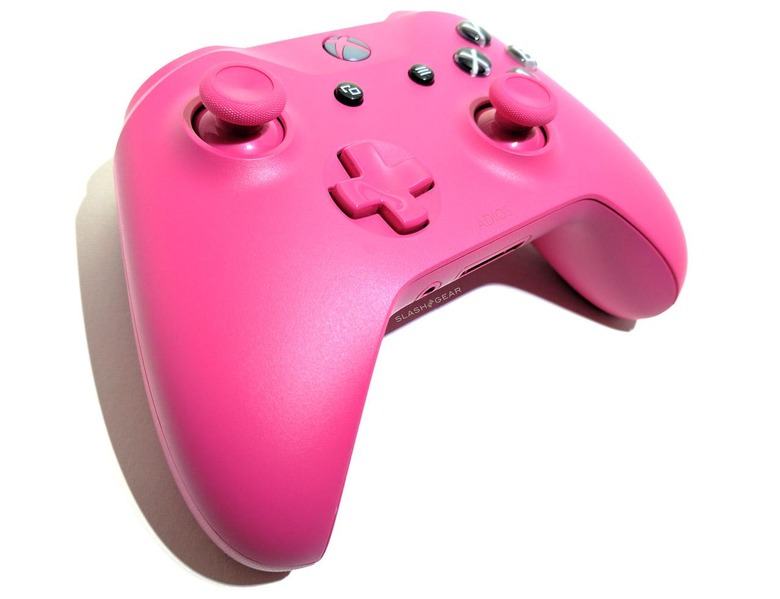 In addition to the Surface Studio, Microsoft has a number of creative bits and pieces ready for release. Have a peek at details about the Windows 10 Creators Update and have at it soon. Especially if you have a Surface device, things are about to get wild.