Windows 10 Creators Update release comes with Paint 3D [UPDATE]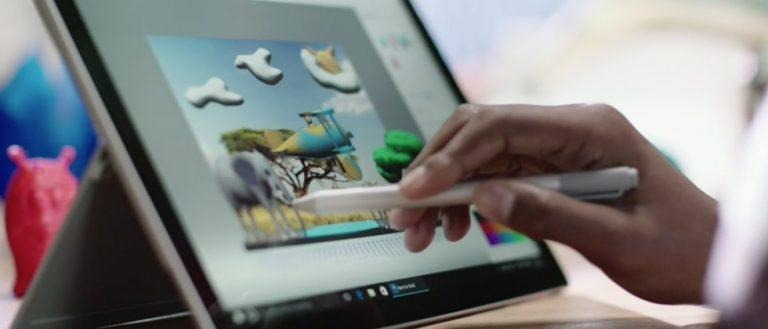 This morning Microsoft presented their Windows 10 Creators Update, an update that'll enable 3D sculpting for all users. What users will be able to do is utilize creative tools unlike any available to the generations that've preceded them. If not in output, then in ease of use. Microsoft showed a video with a set of young adults trying out the tools for the first time to demonstrate.
In the video below, Microsoft shows how the Windows 10 Creators Update will be bringing Paint 3D to the masses. "You don't have to be an expert," says Microsoft. "This is 3D for everyone."
One of the most interesting bits of this equation is the Windows Phone ability to "scan" objects. With a Windows Phone device's camera, the user will be able to capture a 3D model of an object and sent it to Paint 3D directly. In the example provided by Microsoft, the user uses an HP Elite x3.
Above you'll see a hands-on with the HP Elite x3 as presented by Microsoft just a couple of weeks ago. Microsoft is in an odd place at the moment with Windows Phone. They've placed little emphasis on the platform during most of this year, but they've clearly not given up on making devices entirely.
This is part of "a new era of computing that enables each and every person on the planet to achieve more," said Windows Program Manager Megan Saunders. "We've always been creators, and our next evolution is here. Image what you'll do."
"80 percent of all people aged 12-24 believed that creativity is one of the most important things," said Saunders, citing no source in particular. "We can build this amazing new platform for them to create in new ways."
The release of the Windows 10 Creators Update will take place in the "Spring of 2017" according to Microsoft. It would not be a surprise if we saw a set of previews for the public (in Beta form) well before then.
UPDATE: Above is the first full-length demonstration of the Windows 10 Creative Update from Microsoft.