Surface Pro Review 2017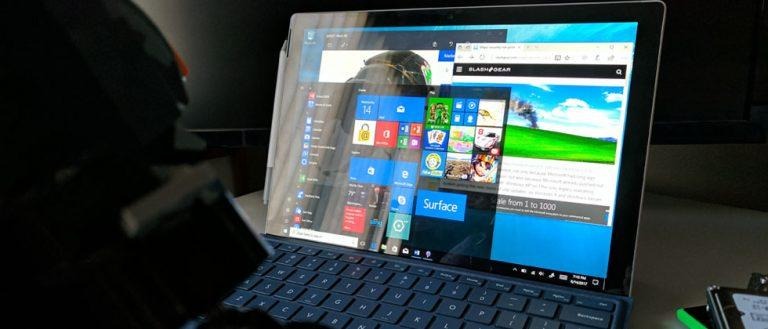 The Surface Pro Review we have here passes judgement on the Surface Pro released in June of 2017, as first outlined earlier this year. With the newest version of the Surface Pro, Microsoft made an equivalent to the iMac G4 by combining two important elements. The Microsoft Surface Pro (2017) is both enjoyable to use in a unique way, and it's reliable. The unique/enjoyable factor comes from the keyboard attachment – the one that doesn't come standard with the Surface itself.
The New Keys
The iMac G4 was a computer that tossed desktop computer conventions in the trash in favor of a desktop computer that was a treat to use. Microsoft suggests that the surface of the keyboard for the Surface is meant to give the user a warm, friendly feeling when they type and use the device's touchpad. So far, in the week-or-so I've had the device, the keyboard does, indeed, create a warm, friendly place for my wrists to rest whenever I'm not actively typing.
The material that covers the Signature Type Cover is Alcantara. This is a proprietary material that's apparently only properly sourced from Italy – and it feels very nice. It feels truly unique, to be sure.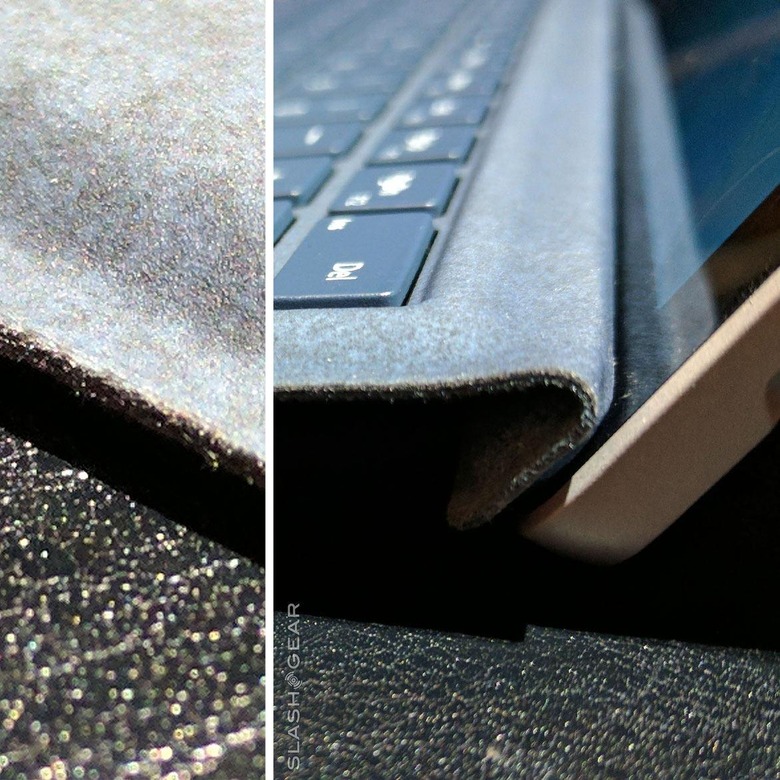 It's suggested that this material gets dirty far quicker than that of plastic or aluminum. Thus far I've found it to be pretty much the same as those materials with regard to dirt and stain resistance. Microsoft has been fairly careful to make mention of the specific way this material should be cleaned – and the couple of smudges I've made so far have come off pretty quick. If anything changes after an extended period of time using this device, I'll be sure to let you know here with a Surface Pro "several weeks later" review.
Nearly every task I've performed with this device has turned out better than I expected. I say this as a Surface doubter – no other Windows tablet I've used has really been up to the task of matching a notebook. The idea that the majority of the hardware rests behind the display instead of under the keyboard still makes me feel like I'm using a mobile device.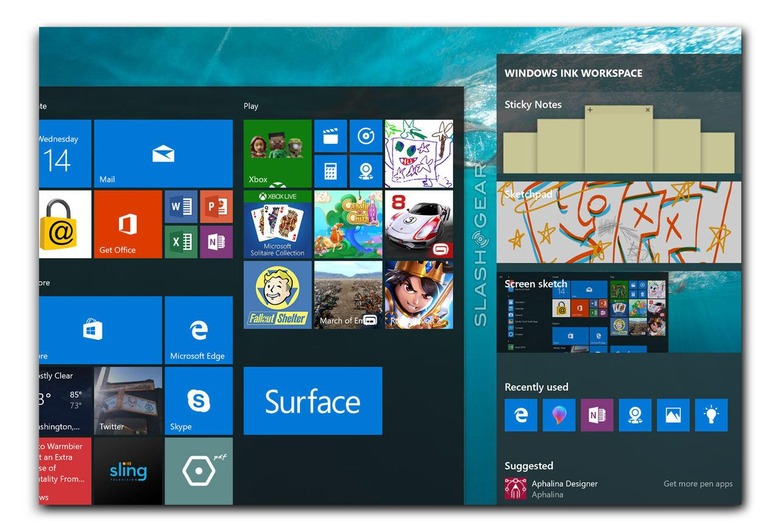 But with the Surface Pro, the idea that I'm using a mobile device doesn't seem to mean the same thing as it did in the past. In this device is a true competitor for the rest of the notebook market at large here in the summer of 2017. As well as it competes with the entirety of the Windows-toting tablet environment out today this device is what could be Microsoft's key to winning over the die-hard MacBook user.
That and a touchpad that can match wits with Apple's – and I think Microsoft's done that, here in the 2017 model. The touchpad has long been a key reason why I couldn't consider making the leap from a MacBook to any other kind of notebook. Nothing else added up – but Microsoft's most recent type cover here seems to do the trick.
VS MacBook
Converting a MacBook user would mean making a device that's not just unique, but extremely reliable. I need to be able to open this device and find that I'm in the exact same environment I was the last time I closed it. This notebook is going to have to be able to meet my needs and exceed them. If I've been using the same brand notebook for the past decade, I'll need more than just an equivalent to make me switch.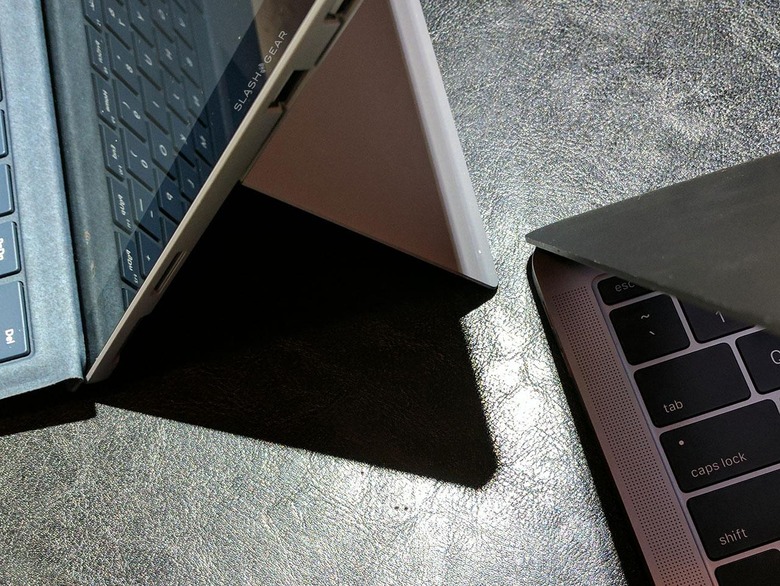 With the Surface Pro here in 2017, Microsoft's placed themselves firmly within Apple's realm with a device that's really, truly an alternative to what Apple has to offer. It's not as if Microsoft is only aiming to capture those consumers that currently own a MacBook or an iPad. But with the Surface Pro, Microsoft has gone and hit a home run if they were aiming to replace both the MacBook and the iPad in the day to day wants and needs of an everyday Apple user.
It'll be the apps that'll be the real sticking point for anyone moving to Windows away from a different app ecosystem. If they're like me, they only end up using a small handful of apps anyway. The most essential apps are on all platforms – or can be replaced by alternatives relatively easily.
Surface Pen
This version of the Surface Pro has a redesigned Surface Pen which is more responsive than the previous most responsive Surface Pen. We'll be doing more tests comparing the slickness of the Surface Pen VS other styli in the near future – but for now it's clear we've got a real contender for best stylus ever, on any platform.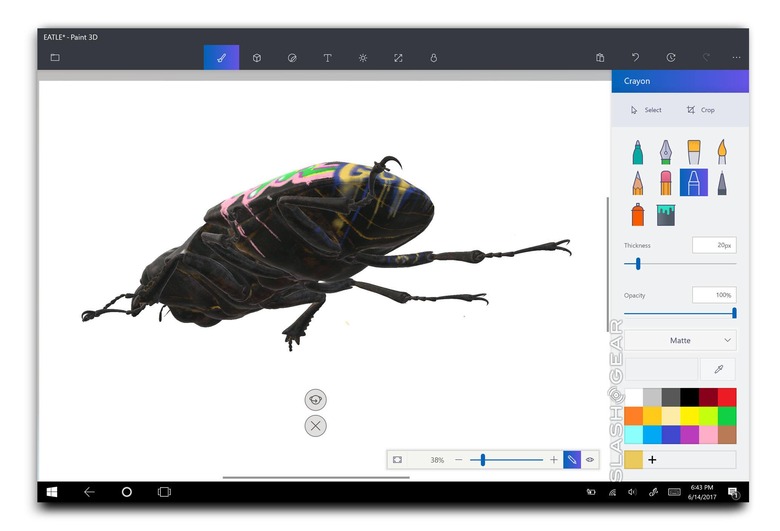 Aove is an example of an app which makes the Surface Pro in 2017 feel like a real jump in functionality – or at least in entertainment value. This is Paint 3D, wherein the app's challenged me to "remix" the surface of an insect. I'm able to move the insect – a 3D model of an insect – in space on the screen and draw with great ease. It's a really unique experience that the Surface Pro makes look and feel easy.
The Surface Pen no longer has an arm to hold it in a pocket, like past models, but the magnetic ability remains the same. The Surface Pen will stick to the side of the Surface Pro well enough while the notebook/tablet remains in use, but don't expect it to stay in place deep in a backpack. Compared to the iPad Pro's solution – of which there is no solution – this magnetic holding system feels adequate. Compared to Samsung's solution with Galaxy Tab S3 – a material loop attached with a stick back – this solution is ... also adequate.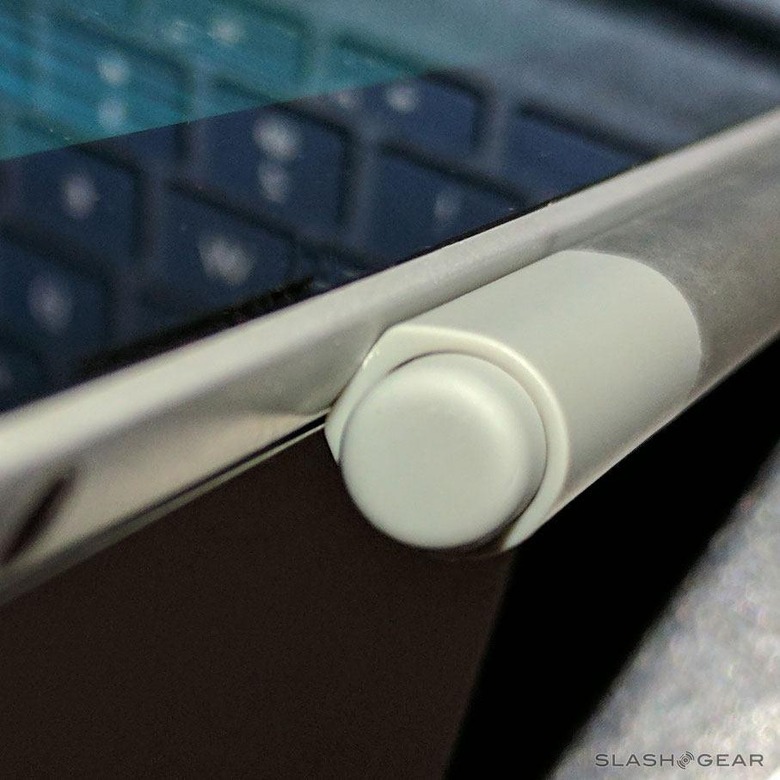 *Apparently this Surface Pen and Surface Pro form a stronger bond, magnetically, than previous models. The edges of the Surface are, however, slightly rounder than before – where before they were truly flat – so the bond doesn't seem to be significantly more powerful.
VS Surface Pros of old
Anyone moving from an older version of the Surface Pro to this new model will find the basic elements of the device to be pretty similar. Take for example the Surface Pro 4 – see our Surface Pro 4 Review for a full run-down. That device was released in the Autumn of 2015, and looks and feels very much the same – save a few key elements. Not counting the keyboard cover, which could make or break your decision to upgrade – mostly internal changes have taken place between generations.
This newest Surface Pro has a kickstand backside, like previous models, but this time it's able to fold down to nearly flat, to Studio Mode. At all angles, the hinge remains miraculously tight. To the point where I'm not entirely unconvinced Microsoft hasn't employed some sort of wizard magic to make this hardware work.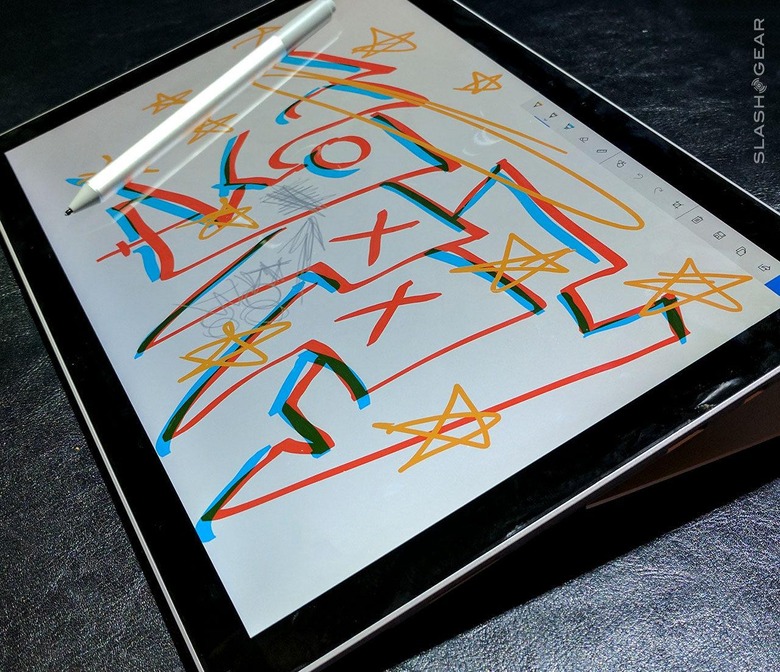 The new Surface Pro has the same ports as the previous generation, including USB 3.0, mini-DisplayPort, and a microSD card slot. The display remains the same as the previous generation at 12.3-inches and 2736 x 1824 pixels. Thickness is up to 8.5mm VS the 8.45mm of the Pro 4 – barely a change when it comes down to everyday use.
Internal storage size for the new Surface Pro runs from 128GB to 1TB, and memory can be 4GB, 8GB, or 16GB. Inside is 7th-generation Core M3, i5, or i7 processor technology with Intel HD 620 or 640 graphics. Pricing for the Surface Pro begins at $799 with 128GB internal storage, an Intel Core M3 processor, and 4GB of RAM.
The version we've got here has Microsoft Windows 10 Pro (64-bit) and rolls with the Kaby Lake Intel Core i7-7660U (@ 2.50GHz @ 2.49GHz) with 16GB DDR3 SDRAM at 931MHz. Graphics inside are Intel Iris Plus Graphics 640.
Geekbench results for single-core came in at 4680, while multi-core scored at 8767. Those scores are on average after several runs on the machine. Our review of Surface Pro 4 got a 3,176 single-core and 6,749 multi-core, while Surface Pro 3 got 2,900 and 5,608 single and multi-core respectively. OpenCL score for the 2017 Surface Pro rang in at 31562 on average.
Wrap-up
For users that've never worked with a Surface device of any sort – I highly recommend taking one for a whirl. I do not recommend buying a Surface Tablet without first seeing how it feels to use and work with in person. It's a unique device, to be sure, and just like any device that costs hundreds of dollars and presents a new use case scenario, this warrants a trip to the Microsoft Store.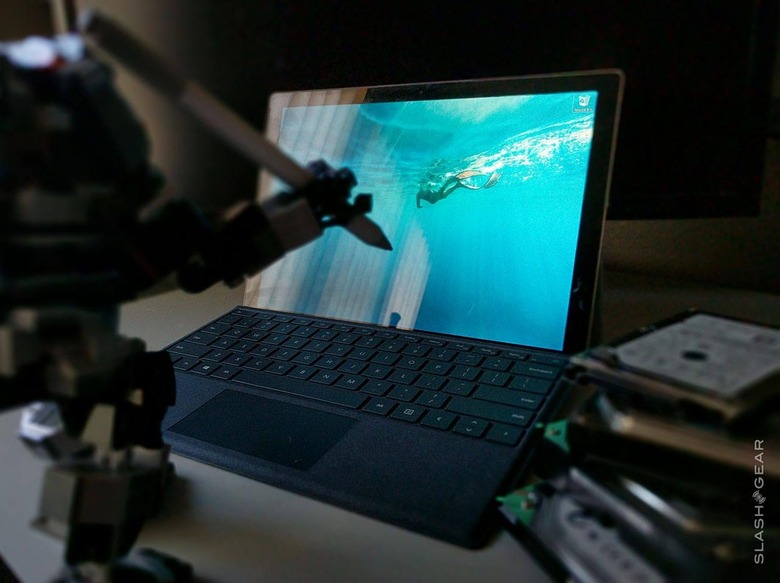 For those that've used a Surface or Surface Pro in the past, this upgrade should be a fairly simple decision to make. Everything is better, nothing's gotten worse. Like any company that's been producing a product with the same (or similar) name for several years in a row, Microsoft is well in the swing of things with the Surface Pro. With the improvements made on top of a now well-solidified track record for hardware reliability, the Surface Pro is only the latest in a line of home runs for the hardware creators at Microsoft.