Microsoft reportedly planning 7-inch line of Surface tablets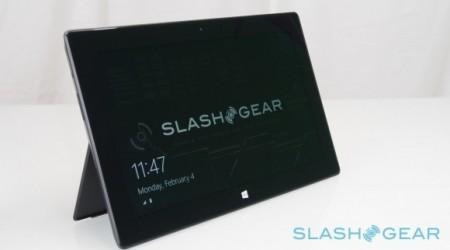 Sources have tipped off The Wall Street Journal about a new line of Surface tablets being produced by Microsoft, these ones measuring in at 7-inches and being slated for production some time towards the end of 2013. Expounding on this was one source who said the 7-inch line of Surface devices is a somewhat knee-jerk reaction by Microsoft, whose plans didn't include them last year, to the popularity of competing 7-inch slates.
Microsoft has felt the pressure imposed by devices like Apple's iPad Mini and Google's Nexus 7, prompting company executives to nudge a line of smaller tablets into production as consumers flock towards sub-8-inch slates. Such a move is an effort to keep pace in a market that is quickly distancing itself from the once top-dog tech company as users gravitate from PCs to mobile devices and consumers fail to embrace Windows 8.
We've noted many times over recent months that PC sales are down, and according to more than one authority on the matter, those sales numbers may never recover. In addition, Microsoft's Surface tablets didn't take off too well, with consumers being confused about the differences between Windows RT and Windows 8 and shying away from the relatively high prices.
Stepping into the smaller tablet market is certainly not a bad thing for the company, but Microsoft is late to the game and is already being dominated by iOS and Android, which hold the majority of the market. The sources didn't give a hard date for when production of the 7-inch Surface tablets will start, nor did they elaborate on hardware or price.
[via Wall Street Journal]