IDC: Low cost Android tablets take lead in tablet market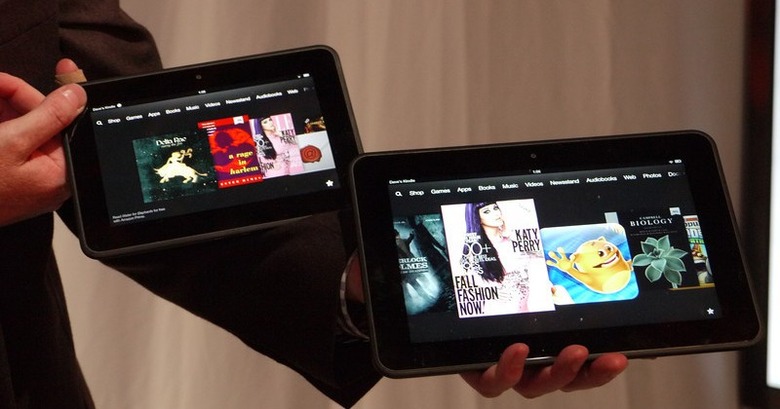 The IDC recently had to adjust its numbers for its 2013 forecasted market share. It didn't expect there to be so many low-cost budget Android tablets to be announced this year, like the HP Slate that goes for $169. The IDC has increased its 2013 forecast for the tablet market from 172.4 million units shipped worldwide to 190.9 million. It also believes that tablet shipments will see an 11% increase annually between 2013 and 2016.
The IDC believes that Android tablets will claim the top spot in the tablet market with a 48.8% market share. iPads will drop down to second place with a 46% market share, and Windows-based tablets will have a combined total of a 4.7% market share. In the future, the market share for both Android tablets and iPads will decrease as Windows-based tablets gain more momentum in the market. All in all, there should be a combined total of 350 million tablets shipped by the end of 2017.
Jitesh Ubrani, an analyst for IDC's Tablet Tracker, states that "One in every two tablets shipped this quarter was below 8 inches in screen size. And in terms of shipments, we expect smaller tablets to continue growing in 2013 and beyond." Manufacturers are seeing a trend in smaller tablets outselling the more larger 10-inch tablets. The smaller tablets are much easier to carry around and to use when performing daily tasks.
The IDC believes that the low-budget Android tablets are the main reason for Android's success in the tablet market. Consumers don't want to spend $500 on a high-end premium Android tablet or iPad when there is a $150-$200 tablet, like the Kindle Fire, that can give them everything they need. Low-cost Android tablets are also hurting the sales of eReaders, which have seen a decline year-over-year due to the more efficient, tablets. The IDC has reduced its forecasted shipments of eReaders by 14% from the years 2013 to 2016.
[via IDC]