HP Slate 7 hands-on: Beats, Android, and a smooth Red casing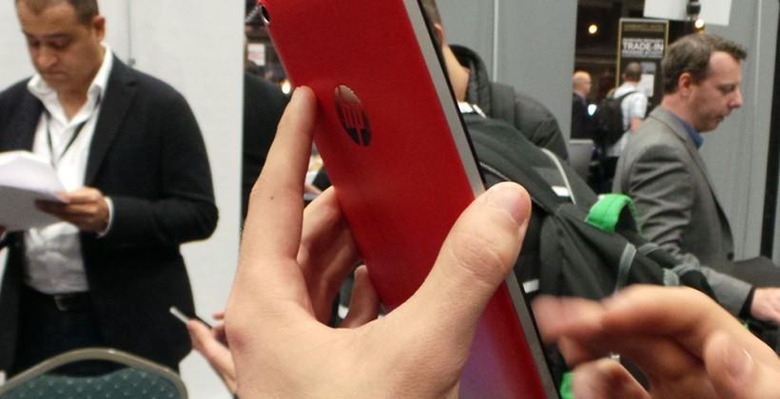 With the HP Slate 7 we once again see the computer manufacturing giant take on the tablet universe, this time with Android onboard. This device has a 7-inch display with 1024 x 600 pixel resolution, a dual-core 1.6GHz Cortex A9 processor, and 1GB of RAM. You'll also find Beats Audio integrated with a selection of audio optimization options as well as two different iterations – one gray, the other as red as the Beats logo itself.
This device is exceedingly similar to the Google Nexus 7 in both its size and its overall aesthetic choices – you'll even see the shorter ends working with larger bezels, just like the ASUS-made slate. The bigger differences come in the non-vanilla flavoring of Android 4.1 Jelly Bean and a less-than-fantastic processor under the hood. Unless it turns out this device is running a magic-making dual-core A9, it simply will not be able to keep up with the Nexus 7 in terms of processing power.
That said, this slate is just 10.7 mm thin, rather light at 13.05 ounces, and looks quite nice with some smoothness on its back. The software on this device is not quite final at the moment, so you'll not want to base judgements on what you see in the hands-on video above alone, but other than that this is what's coming soon. This device will be appearing at a store near you this April – with a price point of MSRP $169 USD.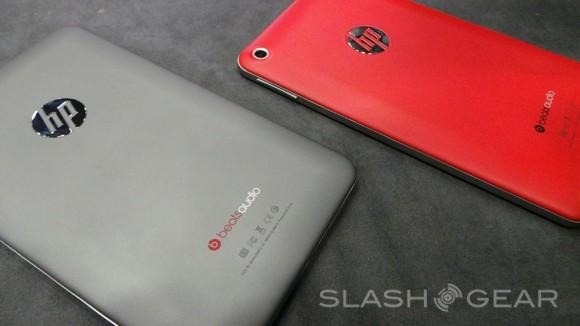 And yes, that is a back-facing camera you're seeing with 3 megapixels of power. There's also a front-facing camera that's VGA in quality, made for video chat. Have a peek at the rest of the details in the initial HP Slate 7 announcement post for this device, and stay tuned. We've got more Mobile World Congress 2013 action this week coming up than you'll be able to handle!