Our Microsoft Andromeda "folding Surface" hopes just got iced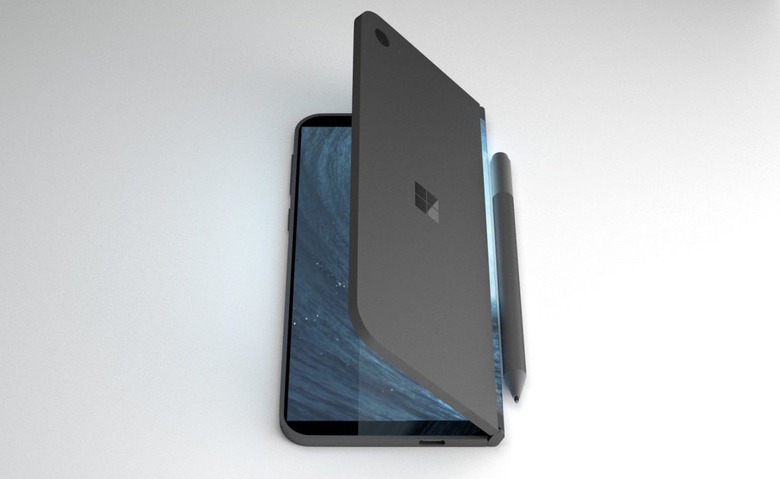 Enthusiasm about the Microsoft Andromeda folding Surface tablet may have been premature, with new whispers suggesting a 2018 release simply isn't going to happen. Chatter around Microsoft's bold new hardware had gained pace over the past few months, with the Windows 10 based device said to be positioned as a disruptor to both the smartphone and laptop segments.
To do that, insiders suggested, it would cherry-pick from the cutting-edge in display hardware and the latest and greatest in Windows code. On the physical side, Microsoft was said to be experimenting with flexible OLED panels. That could allow a tablet that folded in half – or even into thirds – so as to be more pocket-friendly without sacrificing on usable screen real-estate.
As for software, Andromeda depends on a number of new features being developed for Windows 10. The device was expected to build on a new, modular approach to Windows architecture, for example, which would allow hardware OEMs to select piecemeal what their OS build of choice would comprise. A new way of dealing with flexible user interface layouts was also said to be instrumental, allowing Andromeda's UI to change according to how much of the screen was unfolded and visible at any one time, as per these beguiling concept mock-ups by designer David Breyer.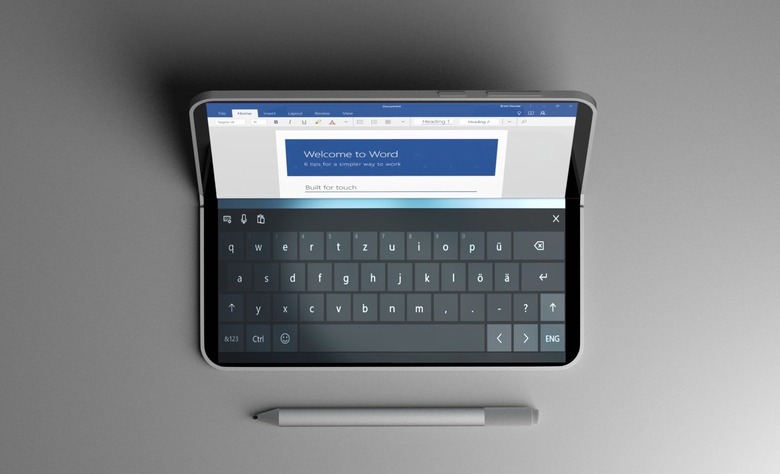 It's that – collectively, though unofficially, known as "AndromedaOS" – which is said to be causing headaches now. Microsoft has reportedly decided to push back the aspects of Windows 10 that relate to Andromeda, with sources telling ZDNet that they will no longer be part of the upcoming "Redstone 5" feature release. That's on track to be pushed out later in 2018, most likely around October.
Now, indeed, Microsoft is apparently trying to decide whether those features will even be part of "Redstone 6" when that is released. According to the sources, though part of the issue is getting the specific code actually ready for public consumption, that's not the only issue. The software giant is also said to be cautious about whether there's a market for Andromeda at all, at least in its current state.
Among the concerns is that, though there's been a generally positive reaction to the leaks so far, the actual cohort of people who would buy Andromeda in production form could be vanishingly small. Such a group would need to accept the premium pricing that hardware like folding OLED would demand, require pen and touch input, and be content with only those apps available through the Microsoft Store.
Exactly what sort of price we're talking about is still unclear, but nobody is expecting the first batch of folding OLED gadgets to be cheap. Leaks around Samsung's Galaxy X folding Android smartphone, for example, have tipped a price equivalent to around $1,800. With the Galaxy X benefiting from the fact that it's Samsung Display making the screen the handset will use, it's hard to imagine Microsoft coming in under that figure.
Although this might sound like Andromeda going to same way as the Surface Mini and, years prior to that, the Microsoft Courier, it may not be quite so pessimistic an outlook. The sources claim that Andromeda may well reach the market as more of a folding tablet than a smartphone-scale device, with full Win32 app support. That might make it something more like what we're expecting from the Lenovo Yoga Book 2, which will have both a regular touchscreen and an e-paper touchscreen keyboard in a clamshell notebook design.