Meta 2 Augmented Reality Headset Dev Kit Release : The Oculus Of AR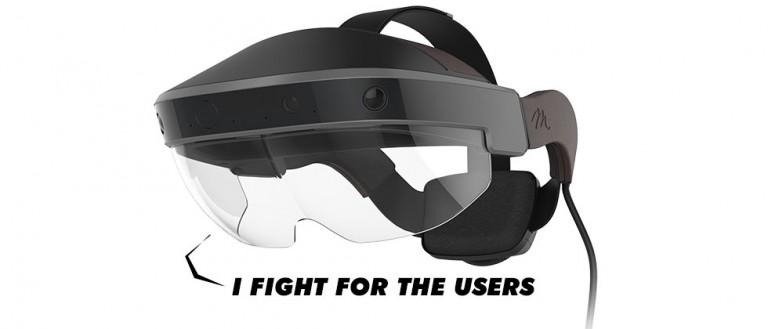 This morning the team at Meta have revealed their first Developer Edition Augmented Reality headset, the Meta 2. This headset had been shown at places like a recent TED convention before – now it's time to bring the hardware and the software to the public via a developer unit. This unit will look different from the final consumer-aimed edition, and will work with holograms and digital content viewed through a transparent shield that sits on front of a headset worn by the user.
The final version of the headset has not yet been detailed. If you're aiming for a consumer-level sort of VR or AR device, we've got several suggestions for you. Meta 2 is still in the development phase. As it was with Oculus, so too it is with Meta: providing an environment where developers can make their apps and games with a full-powered piece of hardware well before the consumer edition arrives.
INTERVIEW: Meta Founder talks "Apple of AR"
We've been following the Meta company since January of 2013, a time at which they were but an Epson collaboration. Fast forward to May of 2013 and they hit Kickstarter. In August of 2013, we had a chat with Meta's founder Meron Gribetz.
This device works with a visual field of view (FOV) of 90 degrees diagonally with a 2K display (that's 2560 x 1440 pixels). This device has what Meta suggests is the largest field of view of any comparable product on the market.
The best way to understand this product is to see it. Have a peek at the video above to get a basic idea of what this headset gives the user.
Additional Specs:
• 720p front-facing camera
• Sensor array for hand interactions and positional tracking
• Four speaker near-ear audio
• Brightness and volume control
• 9-foot cable for video, data, and power
• Support for Windows-based applications (Mac support planned for this year), including: Microsoft Office, Adobe Creative Suite, Spotify.
• Meta 2 works while wearing eyeglasses and can be comfortably worn for hours under most circumstances.
• 9 foot cable for video, data, and power (HDMI Version 1.4b or DisplayPort)
Like its most powerful distant relatives, the Meta 2 requires that its user remain tethered to a "modern computer running Windows 8 or 10." We'll see more on requirements in the near future.
Of what may prove to be extreme importance, the Meta 2 headset will work with Mac support later this year.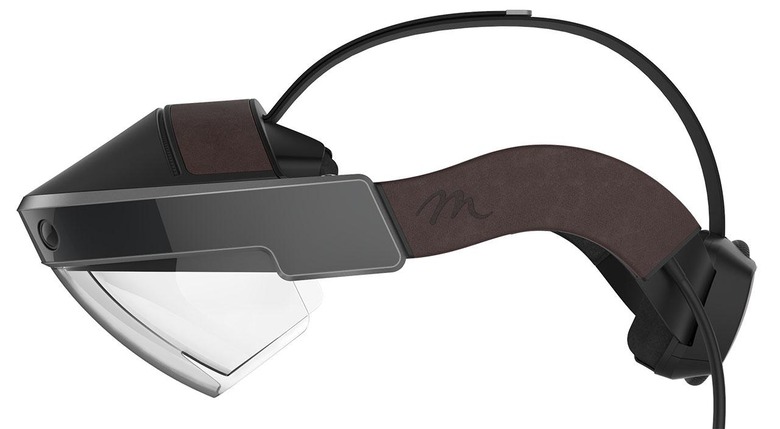 The Meta 2 Development Kit is set to be priced at $949 for pre-orders – that'll be now – and is slated to ship in Q3 2016. The Meta 2 dev kit is available for pre-order through MetaVision online right now.