Meta Plans True Augmented Reality With Epson-Powered Wearable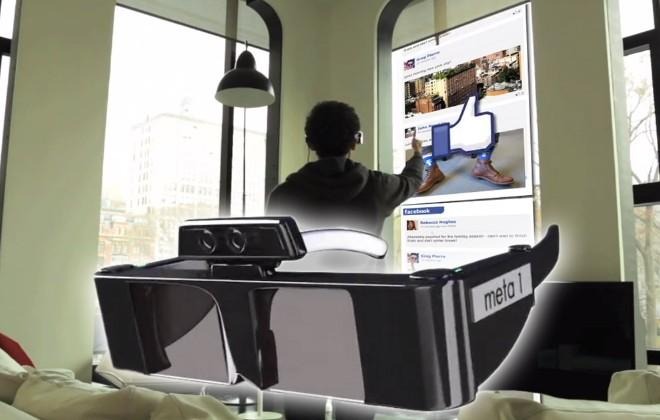 The augmented reality scene is hotting up, with the promise of full computer-mediated vision for the mainstream and another hint that Google won't have the Glass market all to itself thanks to an incoming headset from startup Meta. The wearable project actually goes one step further than Project Glass, putting a full twin-display digital environment – controlled by two hand 3D tracking – in front of the user, rather than floating notifications and prompts in the corner of their eye as Google's system does.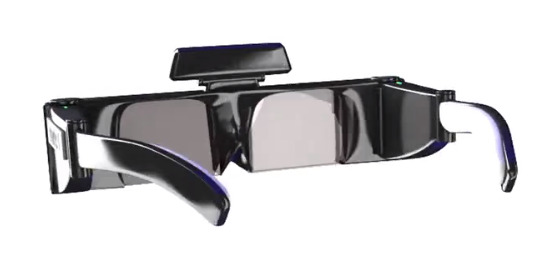 The prototype headset is a clunky beast, admittedly, consisting of an Epson Moverio BT-100 with a low-latency 3D camera mounted on top. According to Noah Zerkin - who you might remember from his run-in with Google's Sergey Brin a week ago, and who had the chance to play with a Meta dev-kit - both components feed into custom electronics in a separate box, and which can currently track individual fingertips and overlay glowing dots over them in real-time, similar to what's shown in Meta's concept video.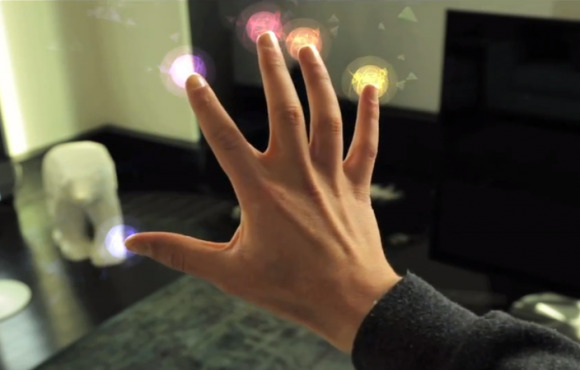 Meta isn't just using off-the-shelf Moverio headsets, either. The company has inked a deal with Epson [pdf link] to collaborate on augmented reality technologies, with the pair promising applications in media, retail, gaming, productivity, and more.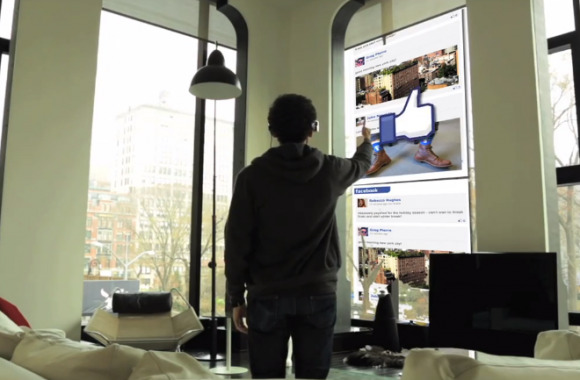 The initial promo video, however, takes an altogether consumer-friendly approach, positioning Meta as an ideal accessory for the web-obsessed social media user. That includes overlaying digital graphics – in this case Facebook – over elements of the real-world, and then using gestures to interact with them; for instance, a physical "thumbs-up" motion "Likes" a Facebook post, while news articles can be browsed by sweeping through, and then grabbing, preview bubbles floating in mid-air.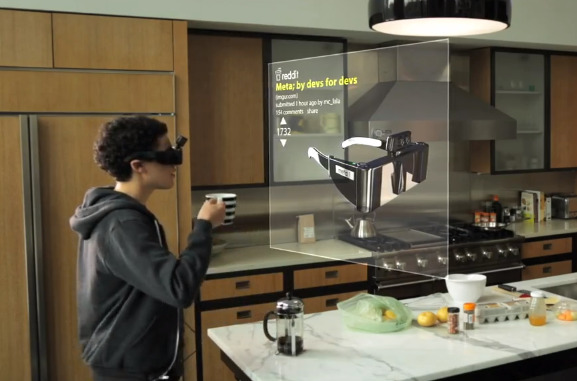 For fashionistas (a pretty broad term, if you take it to include anybody who might feel a bit self-conscious about wearing the Franken-headset Meta developer kit), there are more streamlined designs in the pipeline, with the company envisaging a slick pair of sunglasses with the stereo cameras discretely embedded in the bridge. Hopefully that would also include higher-resolution displays than the qHD resolution each Moverio panel currently runs at, and of course there are issues of battery life still to be addressed.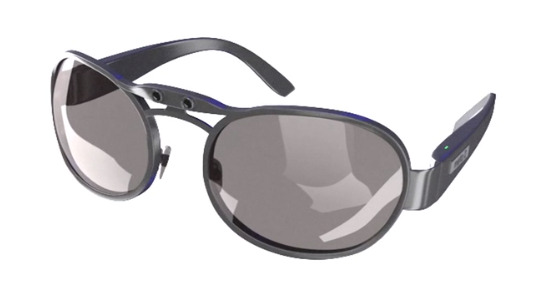 Epson's existing headset runs for up to six hours, though that's using a wired remote control unit with a battery pack. According to Zerkin, Meta and Epson are looking to replace the LCD screens in the existing Moverio with OLED panels from providers such as MicroOLED; that should introduce improvements in both visibility and power consumption.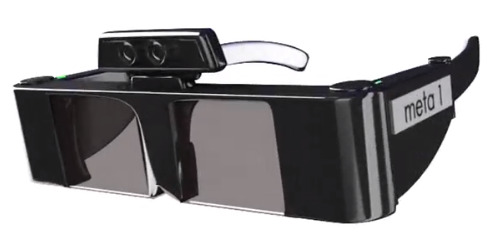 Still, true mediated reality – as opposed to augmented reality - is an ambitious next-step for the wearables industry, and Meta believes there's room for it to succeed. The company plans to launch its Meta 1 dev-kit on Kickstarter soon – no word on estimated pricing at this stage - and target imaginative developers of AR apps, just as Google will do later this month with its first Glass Foundry event.